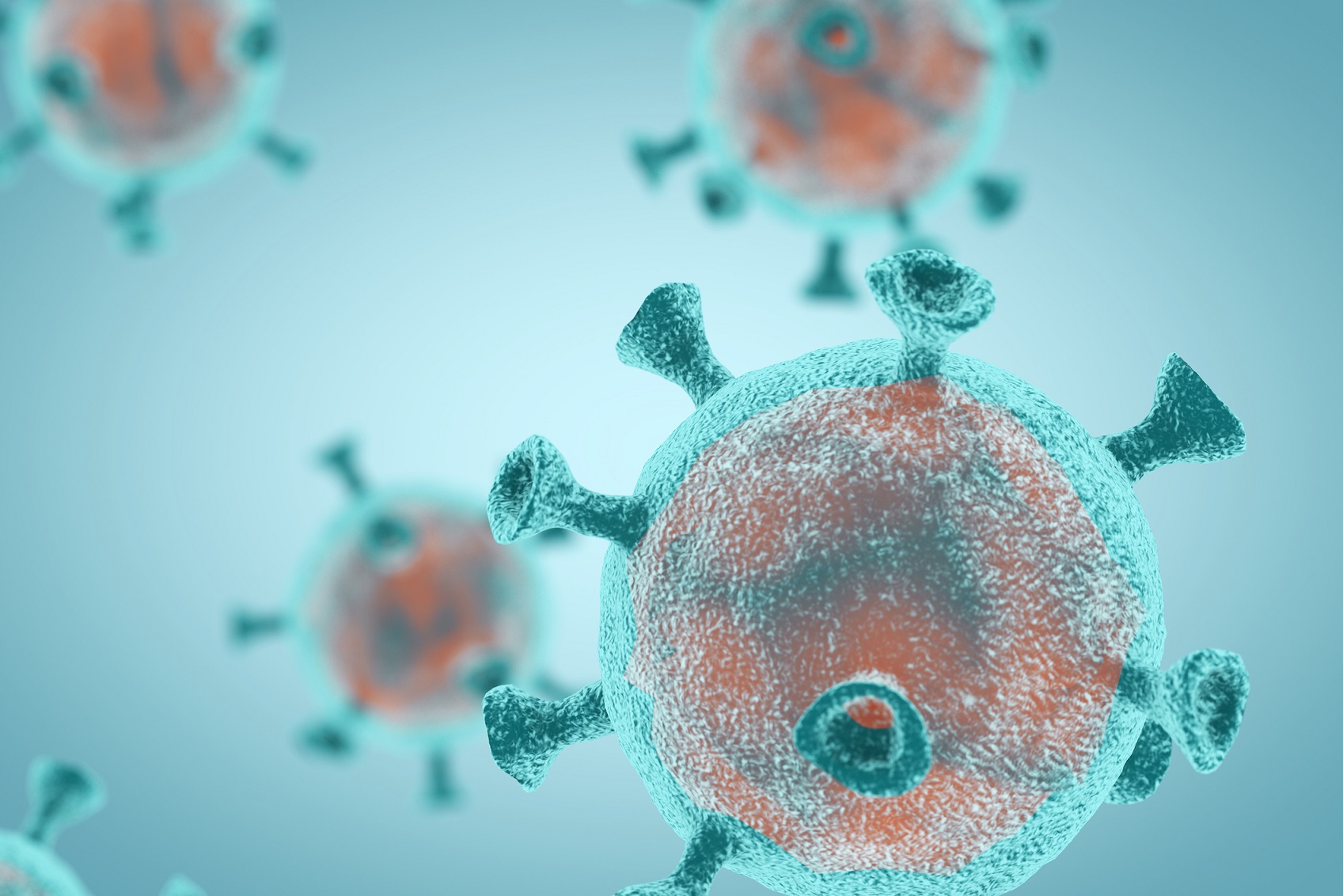 ©Getty Images
Addressing the Economic Fallout from the Coronavirus Crisis: Emergency Proposals by Economists in Japan
March 18, 2020
PRINCIPAL AUTHORS Keiichiro Kobayashi, Motohiro Sato
SUPPORTING AUTHORS (as of April 12, 2020) Reiko Aoki, Takero Doi, Takako Greve, Kimie Harada,5 Tatsuo Hatta,5,9 Takeo Hoshi, Masako Ii,1,3 Kazuhito Ikeo,5 Tomohiko Inui, Motoshige Ito, Katsuhito Iwai,8 Daiji Kawaguchi, Sahoko Kaji, Kazuya Kamiya, Fukunari Kimura, Nobuhiro Kiyotaki, Takao Komine,5 Hideo Konishi, Noritaka Kudo,1,5 Sachiko Kuroda, Kiminori Matsuyama, Fumiharu Mieno,1,3,4 Kazuo Mino, Isao Miura, Tsutomu Miyagawa,5 Akira Momota,5 Shigeki Morinobu,5 Masao Ogaki,5 Kazuo Ogawa, Kazumasa Oguro,5 Tetsuji Okazaki,5 Masahiro Okuno,5 Takashi Oshio, Keisuke Otsu, Tatsuyoshi Saijo, Makoto Saito,5,8 Yasuhiro Sato, Miki Seko, Junko Shimizu, Takatoshi Tabuchi, Eiji Tajika, Masao Tsuri,3,5 Satoshi Watanabe, Nobuyoshi Yamori5
1. Does not endorse Proposal 1; 3. Does not endorse Proposal 3; 4. Does not endorse Proposal 4; 5. Does not endorse Proposal 5; 8. Does not endorse Proposal 8; 9. Does not endorse the Introduction
Where We Stand
The World Health Organization on March 11 declared COVID-19 a global pandemic. The number of reported coronavirus patients has been relatively limited in Japan (780 infected and 22 deaths as of March 15, excluding those on the Diamond Princess), but this may largely be due to limited access to testing facilities.
Society has ground to a halt, as schools are kept shut, large-scale sporting and performing art events are cancelled, and theme parks remain closed. Consumption is down, with the Nikkei index for the Tokyo Stock Exchange falling by around 30% in the first three months of this year. The outlook for the global economy is grim.
With other central banks announcing new expansionary measures, the Bank of Japan said on March 16 that it would double its market purchases of exchange-traded funds. But the Nikkei average continued to drop, losing 430 yen by the end of the day. The government has announced measures for businesses and households impacted by the coronavirus, including employment subsidies and interest- and collateral-free loans, but much more may be needed. Some have called for a cut in the consumption tax, while others seek a large scale stimulus package on the order of 15 trillion yen to 20 trillion yen. Prime Minister Shinzo Abe has pledged to quickly take necessary and sufficient steps to prop up the economy.
We must pool our collective wisdom and mobilize all policy tools to cope with the coronavirus pandemic. We also need to reform our institutions and regulations, including medical delivery schemes, to enhance our social and economic resilience to this crisis.
Our Priorities
The main priorities of such economic measures should be to (1) prevent the spread of infection, (2) mitigate short-term impacts (such as reduced income or liquidity), and (3) encourage long-term structural reform.
The primary objective of these measures is to enhance social resilience to the coronavirus pandemic. Secondarily, they should stabilize the economy, but we should not indiscriminately encourage consumption and investment through fiscal stimulus. It should be channeled away from areas requiring greater social contact, which could exacerbate the crisis and undermine the whole purpose of relief. Said another way, stabilizing the economy means keeping households and firms afloat through measures that do not increase the risk of infection.
The following is a summary of our eight proposals, ordered roughly in terms of priority. The full report can be found on our Japanese site.
1. Prevent the Spread of Infection
One key to slowing the pace of infection is by turning to online medical services (Proposal 1). Offering online, remote diagnosis and care would prevent contagion at medical facilities for both patients and healthcare workers. The virus may continue to lurk for many more years to come—or even permanently—so our economic and social systems must be changed to prevent future outbreaks.
This will require embracing digital technologies not only for commerce but in all facets of human activity (Proposal 2). Infection tests must be made widely available so that the situation can be closely monitored and to enable effective, evidence-based policymaking (Proposal 3)
The justification given for the government's call to suspend large gatherings and keep schools closed over the past several weeks—despite their huge costs—was to buy time until health facilities are better able to offer services and prevent casualties. The focus should be on meeting immediate needs, not on, say, increasing the number of hospital beds on a permanent basis. Four in five people infected develop few or no symptoms, so full-service hospitals with advanced medical equipment are not necessarily what we need. Far more sensible would be for the government to lease hotels and other lodgings around the country and convert them into temporary quarantine stations. This would have the added benefit of financially salvaging the tourism industry that has taken a hard hit from the coronavirus outbreak (Proposal 4).
2. Mitigate Short-Term Impacts
With people staying at home and events being cancelled, many workers and businesses have seen their earnings dissipate. The shrinking of economic activity has caused stock markets to tumble, in turn causing additional economic stagnation.
Such a vicious circle is most likely to be triggered by a crash in share prices. A prolonged slump could lead to a crisis in the financial system as a whole. The attempts by monetary authorities to prop up markets are thus a step in the right direction (Proposal 5). The use of public funds can be justified on ethical grounds, since market instability is the result not of speculative behavior but a global health crisis. A very strong message would be sent were authorities to pledge up to 100 trillion yen to restore market confidence.
Some have called for a consumption tax cut to help households make ends meet. But in times of emergency, ensuring a minimum standard of living should take priority over subsiding consumption (which might include luxury or other nonessential items). Selective direct payments would be a better way of making up for lost household income (Proposal 6), but there is no way for the government to tell which households require cash right away and which ones do not. Since the drop in income is likely to be a temporary phenomenon, people should be provided not with cash handouts but with liquidity (that is, loans to cover shortfalls)—which can be offered unconditionally to all who seek it (Proposal 7). Poor households can later be exempted from repayment, turning these loans into de facto cash payments for those who are truly needy.
3. Encourage Long-Term Structural Reform
There is strong likelihood that the novel coronavirus will remain a menace for the foreseeable future, persistently weakening demand in such industries as tourism, dining, and recreation. Demand in other sectors will spike, such as health products (masks and sanitizers) and web conferencing. We may see a tectonic shift in the industrial structure, with many businesses being forced out of the market and others moving into new growth sectors. Relief measures should be offered to smaller companies devastated by the coronavirus outbreak, but this should be coupled with longer-term policies to encourage a market turnover by facilitating the closure of inefficient businesses (Proposal 8). By promoting greater digitization (Proposal 2), the crisis can be turned into an opportunity to implement measures aimed at boosting production and ensuring sustained growth.