LEADERSHIP DEVELOPMENT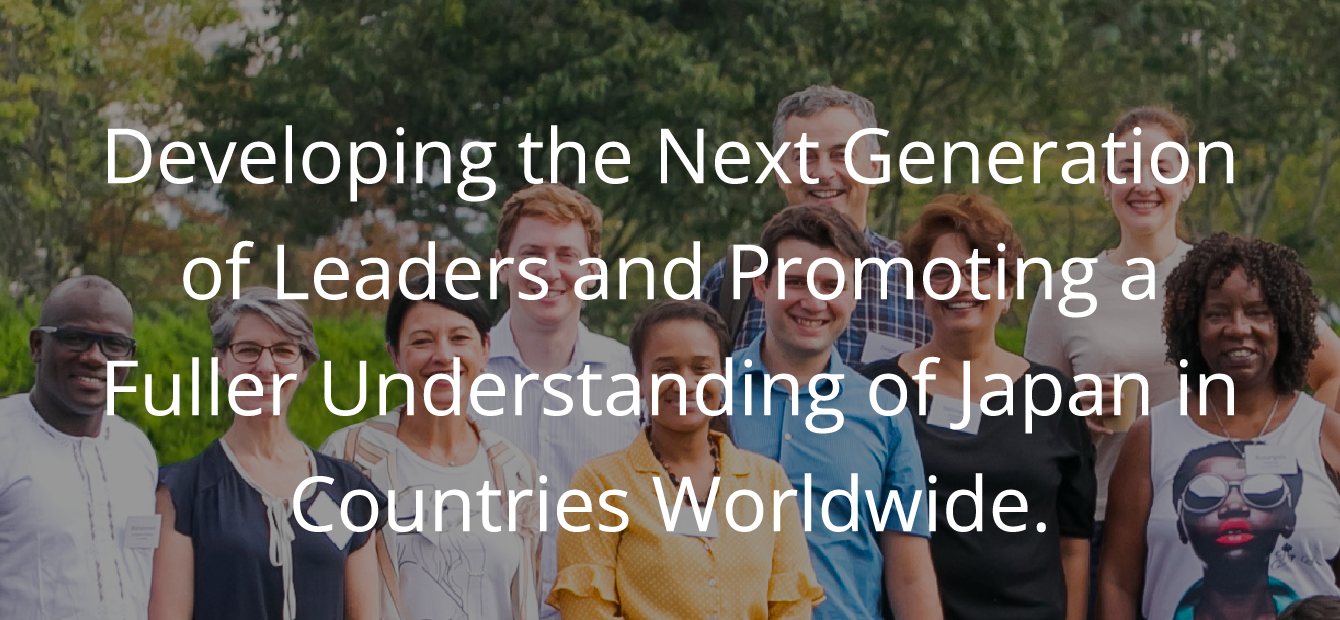 One of our missions is to identify and nurture leaders of the future, both in Japan and around the world. We undertake fellowship programs to develop outstanding human resources capable of seeing issues from a broad perspective and creatively pursuing the right path, as well as initiatives to support Japanese-language educators and promote a fuller understanding of Japan.
Launched in 1987, the Ryoichi Sasakawa Young Leaders Fellowship Fund (Sylff) is a global fellowship program aimed at nurturing leaders who will initiate action to transcend differences and address issues confronting contemporary society. In addition to offering fellowships to graduate students in the humanities and social sciences at 69 universities in 44 countries, Sylff provides ongoing support to encourage fellows' career development.
https://www.sylff.org
The Nippon Foundation Fund for Japanese Language Education Program (NF-JLEP) was established in 1994 to promote Japanese-language education through the training of Japanese-language teachers, provision of fellowships to students pursuing Japanese-related studies, and development of teaching materials. Endowments of $1.5 million were originally provided to 8 universities in 6 countries; today, the number of NF-JLEP institutions has grown to 11.
https://www.nf-jlep.org/en
The Read Japan Project promotes a better understanding of Japan through the donation of Japan-related books in English to universities and libraries around the world. The project not only supports the activities of researchers, opinion leaders, and intellectuals who are Japan specialists but also promotes understanding among nonspecialists. Some 200 titles, selected by an international panel of experts, are available in such genres as politics and international relations, economics and business, society and culture, literature and the arts, and history. To date, over 74,000 books have been donated to 1,100 libraries and research institutions in 138 countries and territories.
https://www.readjapan.org INQUIRIES
Click on the link below to contact an expert or submit a question.