EXPERTS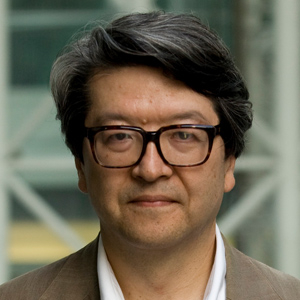 DISTINGUISHED FELLOW
Katsuhito Iwai
Last updated : October 04, 2023
Distinguished Professor, Kanagawa University
Fellow, Japan Academy
Professor Emeritus, University of Tokyo
Areas of Expertise

Theory of capitalism
monetary theory
disequilibrium dynamics
evolutionary economics
corporate governance
theory of fiduciary relations
history of social thought
Bio
After graduating from the University of Tokyo in 1969, earned his PhD in economics at the Massachusetts Institute of Technology in 1972. Has been an Assistant Professor of economics at Yale University, a Senior Research Fellow at Cowles Foundation for Research in Economics, a Visiting Associate Professor at Princeton University, a Visiting Professor at the University of Pennsylvania, Professor of economics at the University of Tokyo, and Distinguished Professor at International Christian University. Won the Medal with Purple Ribbon in 2007, received an Honorary Doctorate from the University of Belgrade in 2009, selected as a Fellow of the Japan Academy in 2015, and received the honor of being named a Bunka-Korosha (Person of Cultural Merit) in 2016. Currently also serves as a member of the Tokyo Foundation advisory committee for CSR research.
Select Publications
Disequilibrium Dynamics (New Haven: Yale University Press, 1981).
"The Second End of Laissez-Faire—The Bootstrapping Nature of Money and the Inherent Instability of Capitalism," in Heiner Ganssmann ed., New Approaches to Monetary Theory: Interdisciplinary Perspectives (Routledge, 2011).
"The Nature of the Business Corporation: Its Legal Structure and Economic Functions," Japanese Economic Review, 53 (3), Sept. 2002, 243–273.
"Persons, Things and Corporations: The Corporate Personality Controversy and Comparative Corporate Governance," American Journal of Comparative Law, 47 (4), Fall 1999, 583–632.
"The Bootstrap Theory of Money: A Search-Theoretic Foundation of Monetary Economics," Structural Change and Economic Dynamics, 7(4) Dec. 1996, 451–477.
"Schumpeterian Dynamics: An Evolutionary Model of Innovation and Imitation," "Part II: Technological Progress, Firm Growth and 'Economic Selection,'" Journal of Economic Behavior and Organization, 5(2, 3), June & Aug.-Dec. 1984, 159–190.