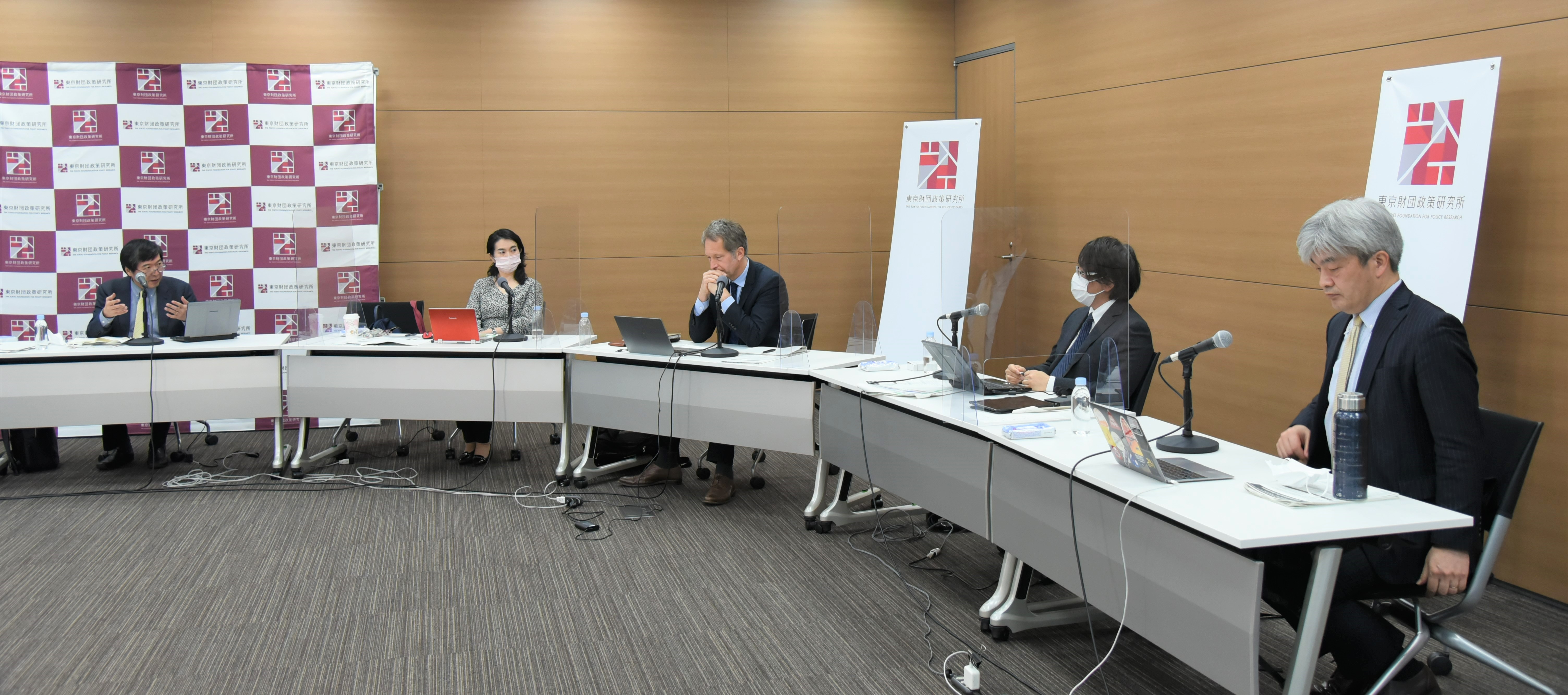 Science and Technology Policy at a Turning Point: International Webinar Report
April 19, 2022
R-2021-078E
The Tokyo Foundation for Policy Research hosted an international webinar on February 17, 2022, to examine two important issues in contemporary science and technology policy from global and cross-disciplinary angles.
The first issue discussed was cross-sectoral collaboration. Speakers noted that science and technology research entails a variety of risks, such as those concerning safety, security, and ethics, which must be managed from a broad, all-encompassing perspective. Risk management is also accompanied by an element of uncertainty and requires that the accumulation and management of data be handled in a manner adaptive to changing circumstances. In addition, one needs to be cognizant of the tradeoff between the sharing of information as a risk-mitigation measure and the possibility that such efforts in themselves pose a security risk.
Cross-sectoral collaboration is also crucial when advancing research and development involving social implementation, giving rise to a need to foster leaders to spearhead such collaboration. To this end, webinar panelists concurred on the importance of taking self-initiated steps to build opportunities for exchange among experts and practitioners from diverse fields.
The second major topic addressed pertains to the challenges in creating and maintaining public-private partnerships. There is no question that the private sector has been the driving force for innovation, yet panelists noted that not all startups need to emulate Silicon Valley—perhaps the best known and most successful of innovation-driven business models. There is a role to be played by in-house startups among large companies.
That said, there are limits to what can be achieved through cooperation just among private companies. There may be a need to reconcile conflicting strategies or reach compromises to achieve consensus. Panelists pointed to the valuable role governments can thus play in providing an appropriate mechanism for cooperation within the private sector, along with the need for further capacity building in the government sector.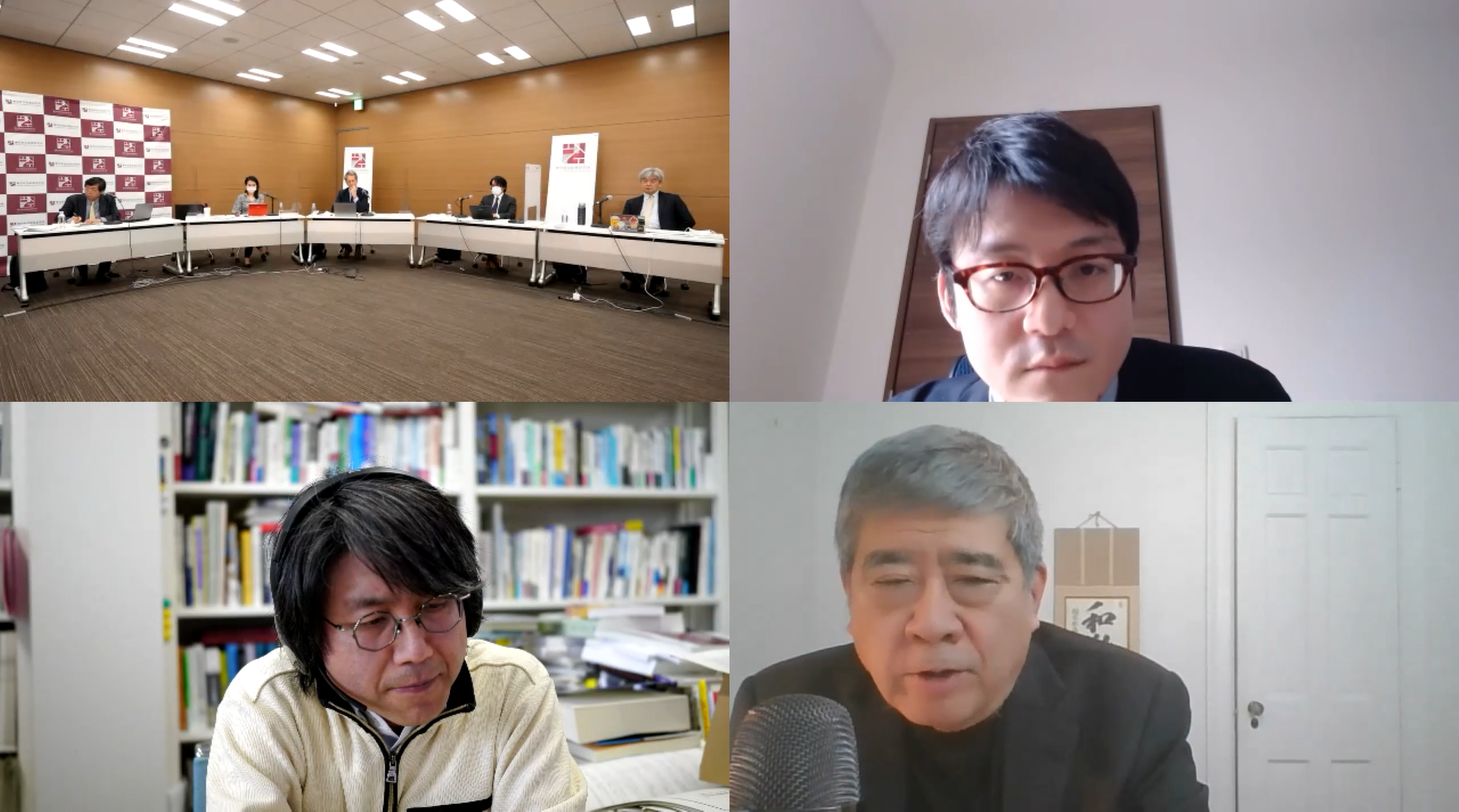 International Webinar on "Science and Technology Policy at a Turning Point"
Date: Thursday, February 17, 2022, 10:00 am to 12:35 pm
Speakers (Members of the Tokyo Foundation's "Reconstructing the Science and Technology Policy System" Research Program):
Hideaki Shiroyama, Research Director, Tokyo Foundation for Policy Research; Professor, Graduate School for Law and Politics, The University of Tokyo
Makiko Matsuo, Senior Fellow, Tokyo Foundation for Policy Research; Associate Professor, Graduate School of Public Policy, The University of Tokyo
Mitsuo Kishimoto, Research Director, Tokyo Foundation for Policy Research; Professor, Institute for Datability Science, Osaka University
Kazuto Suzuki, Research Director, Tokyo Foundation for Policy Research; Professor, Graduate School of Public Policy, The University of Tokyo
Akio Kurokawa, Senior Fellow, Tokyo Foundation for Policy Research; Senior Manager, Center for Innovation Policy, Kanagawa University of Human Services
Tohru Yoshioka-Kobayashi, Senior Fellow, Tokyo Foundation for Policy Research; Assistant Professor, Institute of Innovation Research, Hitotsubashi University
Guest Speakers:
Kenneth Oye, Professor of Political Science, Massachusetts Institute of Technology
Sébastien Lechevalier, Professor, Ecole des Hautes Etudes en Sciences Sociales (EHESS, Paris); President, Fondation France Japon
Presentation Materials:
• Kenneth Oye
• Makiko Matsuo and Hideaki Shiroyama
• Sébastien Lechevalier
• Tohru Yoshioka-Kobayashi and Akio Kurokawa
About the "Reconstructing the Science and Technology Policy System" Research Program