EXPERTS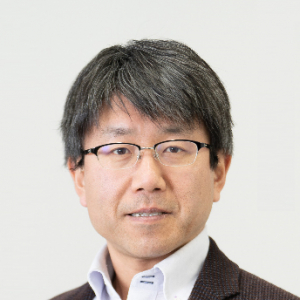 RESEARCH DIRECTOR
Atsuo Kishimoto
Last updated : October 03, 2023
Professor, Institute for Datability Science, Osaka University
Areas of Expertise

Risk studies
science and technology studies
ELSI (ethical, legal, and social issues)
Bio
Atsuo Kishimoto works for the Institute for Datability Science and the Research Center on Ethical, Legal and Social Issues, Osaka University. His research focuses on addressing risks stemming from ethical, legal, and social issues (ELSI) accompanying research and development of emerging technologies, big data analytics, and artificial intelligence. He received his PhD in economics from Kyoto University in 1998. He worked for the National Institute of Advanced Industrial Science and Technology (AIST) from 1998 to 2014, specializing in the risk assessment and economic analysis of environmental, safety, and health regulations. He became a project professor in the Graduate School of Public Policy (GraSPP) at the University of Tokyo in 2014 and moved to Osaka University in 2017. He is a member of several governmental councils, including the Radiation Council.
Research Program
Reconstructing the Science and Technology Policy System
Select Publications
BOOK REVIEW Takehiko Hashimoto, ed., Anzen kijun wa dono yō ni deki te ki ta ka (How Have Safety Standards Been Constructed?). Atsuo Kishimoto, East Asian Science, Technology and Society: An International Journal 13(3) 481-484 September 2019.
A Comparative Analysis of Attitudes on Communication Toward Stem Cell Research and Regenerative Medicine Between the Public and the Scientific Community, Ryuma Shineha, Yusuke Inoue, Tsunakuni Ikka, Atsuo Kishimoto, Yoshimi Yashiro, Stem Cells Translational Medicine 7(2) 251-257 January 2018.
Public attitudes and institutional changes in Japan following nuclear accidents, Atsuo Kishimoto, in Balleisen, Edward J., Lori S. Bennear, Kimberly D. Krawiec, Jonathan B. Wiener eds. Policy shock: Recalibrating risk and regulation after oil spills, nuclear accidents and financial crises, Cambridge University Press November 2017 (ISBN: 9781107140219).