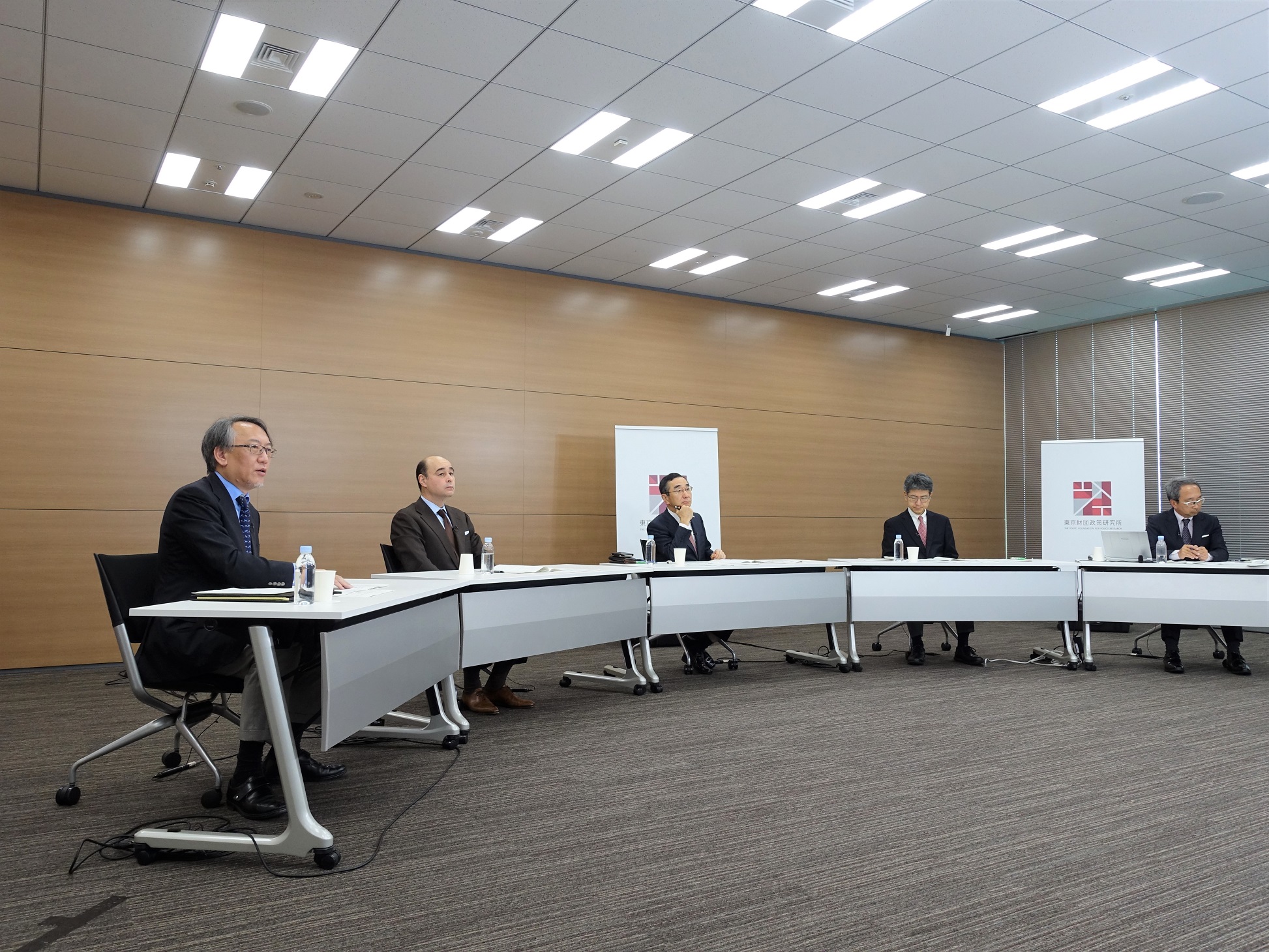 Japan's Options in the Era of Escalating US-China Tensions
November 11, 2020
A panel of distinguished experts offered their views at a Tokyo Foundation for Policy Research webinar on how Japan should navigate its ties with its two largest trading partners: the United States and China.
* * *
The Tokyo Foundation for Policy Research hosted a webinar on October 15, 2020, to explore Japan's strategic options as rising tensions between the world's two biggest economies portend a new Cold War. The panelists noted that Japan's choices were being made more difficult by potentially destabilizing domestic factors in its two partners—a presidential election in the United States and the repressive policies of the Chinese Communist Party under Xi Jinping.
Webinar: Japan-US-China Relations in the Post-Abe Era


View video of the webinar on the Foundation's Japanese site.
Akio Takahara focused his presentation on China's presence in international society, pointing out that while public opinion toward Beijing is becoming less favorable in many industrial countries in the light of the CCP's repressive measures in Xinjiang and Hong Kong, the sentiment does not necessarily seem to be shared among developing nations
Referring to the results of a questionnaire survey of Japanese businesses, President Nobuhiko Sasaki of the Japan External Trade Organization (JETRO) noted that China represents a highly profitable target of Japanese direct investment. The latest economic outlook published by the Organization for Economic Cooperation and Development, moreover, projects China as being the only country among the Group of 20 to register positive growth in 2020. Japanese firms thus face a difficult choice of whether to remain in China and maintain their lucrative business or to disperse their risks by moving operations to other countries.
Robert Kraft of Rorschach Advisory noted that countless scenarios exist for who will win the US presidential election, one of the key factors being voter turnout. Others include polling errors, induced by such factors as uneven polling samples, "shy" Trump supporters, the mainstreaming of conspiracy theories, and shifts in the voting patterns of young and liberal voters. Rather than relying on polling figures, which tend to fluctuate on a daily basis, Kraft pointed to campaign funds as a more telling indicator of how the race plays out. He also analyzed US-China relations from a national security angle, noting that Washington's harder line toward Beijing appears to stem from a growing ideological schism, rather than differences on trade and economic issues.
The view from Europe was offered by Ren Ito, vice-president of global strategy at e-commerce giant Mercari now working in London. Ito examined how Europe is viewing the US-China rift as technological innovations become the chief driver of economic growth. In a nutshell, Europe is looking to secure its long-term interests by keeping America engaged, on the one hand, while managing its ties with China, on the other. This balancing of interests has much in common with Japan's approach and could offer valuable lessons for Japan.
Finally, Senior Fellow Ke Long shared his assessment of the National People's Congress report on the plan for national economic and social development. The frequency with which certain words appear in such reports can offer clues on the policy aims of the Beijing leadership. Using such data, along with real GDP figures and unemployment rates in major cities, Ke noted that while the chief engine of economic growth appears to be shifting from exports to domestic consumption, unemployment could rise as many foreign companies diversify their supply chains. China may also step up its overtures to Japan as it faces increasingly harsh international criticism over its repressive policies and a pushback over its growing digital presence.
Following the presentations, Foresight chief editor Shigeto Uchikoba moderated a panel discussion focusing on such issues as China's preference regarding the two US presidential candidates and whether Beijing's stance toward Japan would change should Joe Biden win; what role Japan can play in mediating ties between the world's two largest economies; how the global supply chain is likely to evolve going forward, including options for Japanese companies; how long Xi Jinping is likely to stay in power; and Beijing's view of the Yoshihide Suga administration.