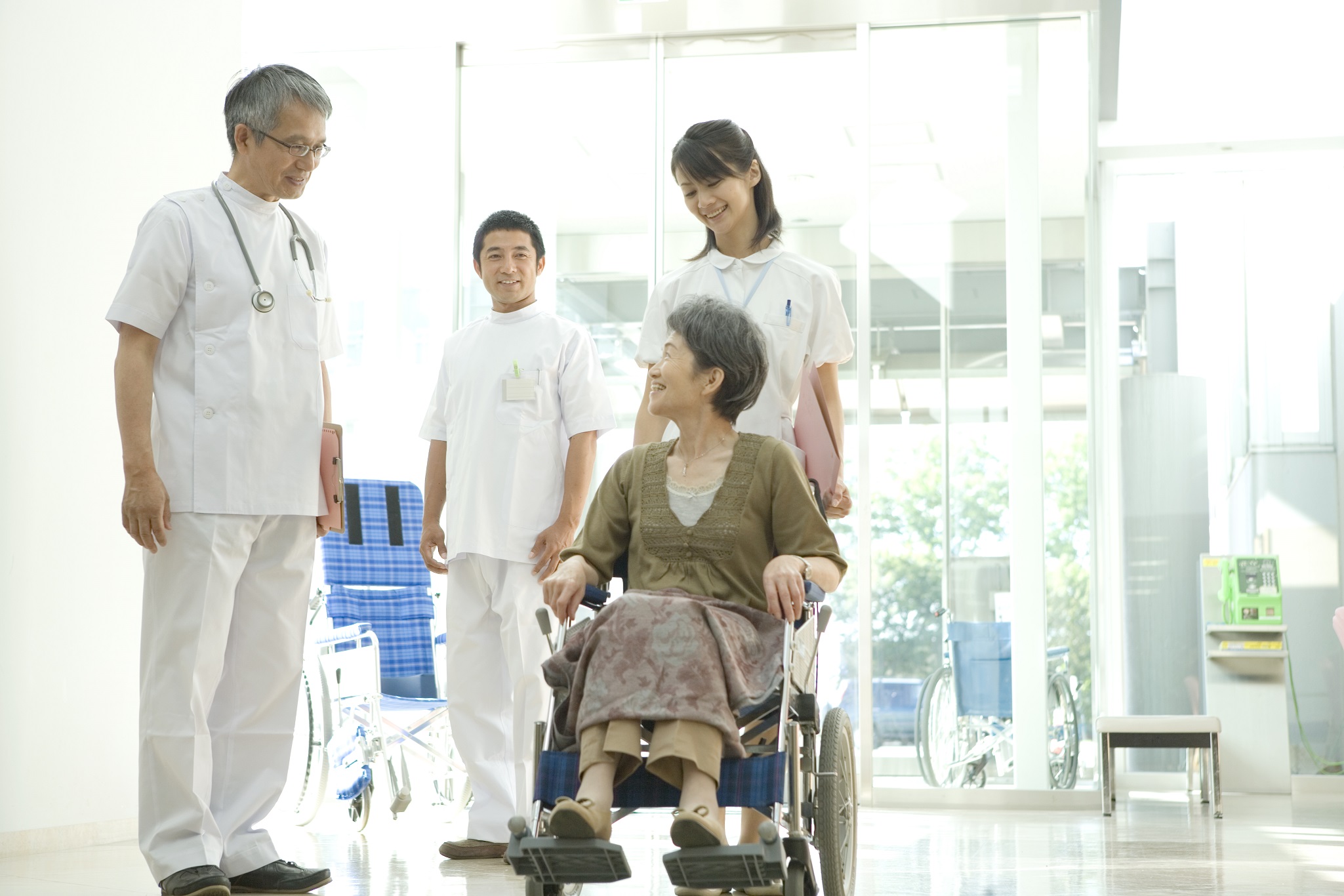 ©Getty Images
The Long Road to Intergenerational Equity in Paying for Healthcare in Japan
July 28, 2021
Recent amendments to the Health Insurance Act represent a major step forward for a fairer sharing the healthcare burden among generations. Takero Doi describes the tortuous process that led to these revisions and expresses hope for additional measures.
* * *
A package of health-related bills was enacted on June 4, 2021, that calls on those aged 75 and over whose income is above a certain threshold to foot 20% of their medical bills, instead of the current 10%. This and other changes to the Health Insurance Act are aimed at containing the swelling of Japan's social security costs and addressing intergenerational inequities in burden sharing.
By introducing the principle of ability to pay, the revisions represent the first step toward reforming Japan's social security system that, until now, had essentially assigned copayment rates according to age. For people earning ¥3 million a year, for instance, copayment was 30% if they were under 65 but 10% if they were 75 or older.
This amendment—which will take effect from as early as October 2022—comes just before Japan's baby boomers start turning 75 next year, but it was by no means easy to achieve. Efforts to reform the Medical Care System for the Advanced Elderly (for people 75 and over) have been underway for over two decades since being launched by the administration of Prime Minister Jun'ichiro Koizumi.
Sacrifices from All Stakeholders
This meandering process of reform is extensively chronicled in my 2020 book on economic policymaking during the Heisei era (1989–2019). The issue first came up during the healthcare reform of fiscal 2002—timed to coincide with a revision of publicly insured medical service fees. Koizumi had pledged to limit deficit-covering bonds to under ¥30 trillion in his first policy speech after taking office and was eager to keep expenditures down while drafting his first initial budget. Healthcare reform was also an issue that the prime minister felt he had left unfinished while serving as health minister.
The first honebuto policy guidelines, issued by the Council on Economic and Fiscal Policy in June 2001, called for more suitable arrangements for copayment and insurance premium payments among patients. In response, the Ministry of Health, Labor, and Welfare published a tentative proposal for healthcare reform in September, under which patients 75 and older pay 10% of their medical bills (20% if they have incomes comparable to those of the working-age population) and those between 70 and 74 pay 20%.
Although the proposal was rejected, this set in motion attempts to eventually raise copayment for the 75-plus cohort to 20% by first floating the idea for the 70–74 age set.
Koizumi's 2002 healthcare reform ultimately maintained the 10% rate for those 70 and above, stipulating 20% only if they had working-age incomes. It also put off debate on the creation of a new healthcare system for the elderly to a future date.
One reason for this was that the government's priority was on achieving 30% copayment for all residents under 70, which was then fiercely resisted by the medical community. Koizumi managed to achieve his agenda—including his pledge to limit bond issues to ¥30 trillion—by calling for sacrifices equally from all three stakeholders: Healthcare providers would acquiesce to the first-ever downward revision of service fees, patients would shoulder an across-the-board copayment rate of 30%, and insured persons would agree to higher premiums.
A Captive of Political Vicissitudes
Koizumi's second attempt at healthcare reform was in 2006, again timed to coincide with the biennial revision of medical service fees. Coming off a landslide victory in the September 2005 general election, his Liberal Democratic Party moved quickly to draft a reform plan in December, proposing that copayment be raised to 30% from fiscal 2006 for 70-plus residents with working-age incomes and to at least 20% for others aged 70–74 from fiscal 2008. It also called for a new health insurance scheme for people 75 and older, to which the "advanced elderly" would pay both premiums and 10% copayment.
Incidentally, medical service fees were lowered by a record 1.36% in 2006. A scandal involving the Central Social Insurance Medical Council—an advisory panel with a big say in how the fees are set—two years earlier no doubt hindered its ability to resist political pressure. To date, medical service fees have been revised downward only three times, all of them during the Koizumi years.
Koizumi's healthcare reforms passed the Diet in June 2006, but when the LDP lost control of the House of Councillors in the July 2007 election, Prime Minister Yasuo Fukuda introduced a special provision in October to maintain copayment for those 70–74 at 10% in an attempt to prevent alienating older voters. This special scheme was retained by three successive administrations after the Democratic Party of Japan came to power in 2009.
Only when the LDP regained the reins of government under Prime Minister Shinzo Abe was 20% copayment stipulated for peopled aged 70–74, beginning with those who turned 70 in fiscal 2014. This meant that it took until fiscal 2019 for everyone in this age group to be required to pay 20%.
Then in September 2019, Abe set up a social security reform council to discuss raising copayment to 20% for those 75 and older (excluding people with working-age incomes, who were already paying 30%), and this goal was explicitly stated in the council's interim report compiled in December. While this proposal was not adopted right away, it was enacted this year and will come into force in 2022, just as the baby boomers start turning 75.
Weakening Resistance
There were signs along the way that resistance among medical practitioners was waning. During one of the initial meetings of the reform council, Yoshitake Yokokura, then chairman of the Japan Medical Association, did not strongly oppose 20% copayment for those 75, saying only that this must be premised on broad public agreement and that due consideration must be given to those with low incomes.
The council's final report, initially scheduled for June 2020 but postponed until the end of the year due to the COVID-19 pandemic, was ultimately approved by the cabinet of Prime Minister Yoshihide Suga in December 2020. Specific thresholds for low-income earners and people with working-age incomes were worked out by a subcommittee of the Social Security Council—an advisory panel to the minister of health, labor, and welfare.
While 20% copayment for people 75 and older has finally been achieved, this still actually applies to less than a third of the age group, since the remainder falls into the low-income bracket, meaning they pay only 10%. Effort should be made on an ongoing basis to expand the share paying 20% and 30%, with revisions coinciding with the biennial review of medical service fees.
The latest reforms will not necessarily result in the "doubling" of the copayment rate from 10% to 20%; they will simply require those who had been paying 20% to continue doing so even after they turn 75. There are also safety nets in place so that patients are not charged above a certain cap. In practical terms, the higher copayment will likely discourage some seniors from seeking outpatient care but will not force them to reject their physician's advice in cases requiring hospitalization.
Much work is still required to achieve intergenerational equity in burden sharing. We should continue making the necessary revisions while meticulously addressing any misunderstanding the public may harbor about what the changes mean.