EXPERTS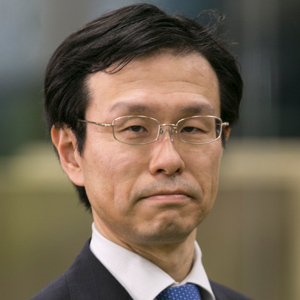 RESEARCH DIRECTOR
Takero Doi
Last updated : December 07, 2023
Professor, Faculty of Economics, Keio University
Areas of Expertise

Public economics
fiscal policy
taxation
social security
income distribution
Bio
Takero Doi is a Professor at Keio University (since April 2009). He was born in 1970, graduated from the Faculty of Economics, Osaka University, in 1993, and received his Ph D in Economics from the University of Tokyo in 1999. He has been a research associate at the Institute of Social Science, University of Tokyo, a visiting scholar at the University of California, San Diego, and an associate professor at Keio University. He is also a member of the Japanese government's Tax Commission, Council for the Promotion of Administrative Reform, Council for the Reform of the Social Security System, Fiscal System Council, National Tax Council, Central Environment Council, and Industrial Structure Council. He is also a member of the Tax Commission of the Tokyo Metropolitan Government and a special adviser to the governor of Osaka Prefecture and mayor of Osaka City. In 2007, he won the Nikkei Prize for Excellent Books in Economic Science and the Suntory Prize for Social Sciences as the author of Economics of Local Bond System Reform, published by Nikkei Publishing Co.
Research Program
Economic Analysis of Personal Income Tax Reform
Select Publications
The Public Sector in Japan (with Toshihiro Ihori), Edward Elgar Publishing, February 2009.
"Herd Behavior of Japanese Economists," Journal of Economic Behavior and Organization, vol. 46, issue 3, pp. 343-346 (with Masahiro Ashiya), November 2001.
"Japanese Fiscal Reform: Fiscal Reconstruction and Fiscal Policy," Japan and the World Economy, vol.13, issue 4, pp. 351-370 (with Toshihiro Ihori and Hiroki Kondo), December 2001.
"Paying for the FILP," in Magnus Blomström, Jennifer Corbett, Fumio Hayashi and Anil Kashyap eds., Structural Impediments to Growth in Japan, pp. 37-69, University of Chicago Press (with Takeo Hoshi), October 2003.
"Government Financial Institutions: What and How to Reform?" in Takatoshi Ito, Hugh Patrick and David E. Weinstein eds., Reviving Japan's Economy, The MIT Press, pp. 197-240, August 2005.
"Poverty Traps with Local Allocation Tax Grants in Japan," Japanese Economic Review, vol. 61, iss. 4, pp. 466-487, December 2010.
"Japanese government debt and sustainability of fiscal policy," Journal of the Japanese and International Economies, vol. 25, no. 4, pp. 414-433 (with Takeo Hoshi and Tatsuyoshi Okimoto), December 2011.
"Is Abe's fiscal policy Ricardian?: What does the fiscal theory of prices mean for Japan?" Asian Economic Policy Review, vol. 18, no. 1, pp. 46-63, January 2018.