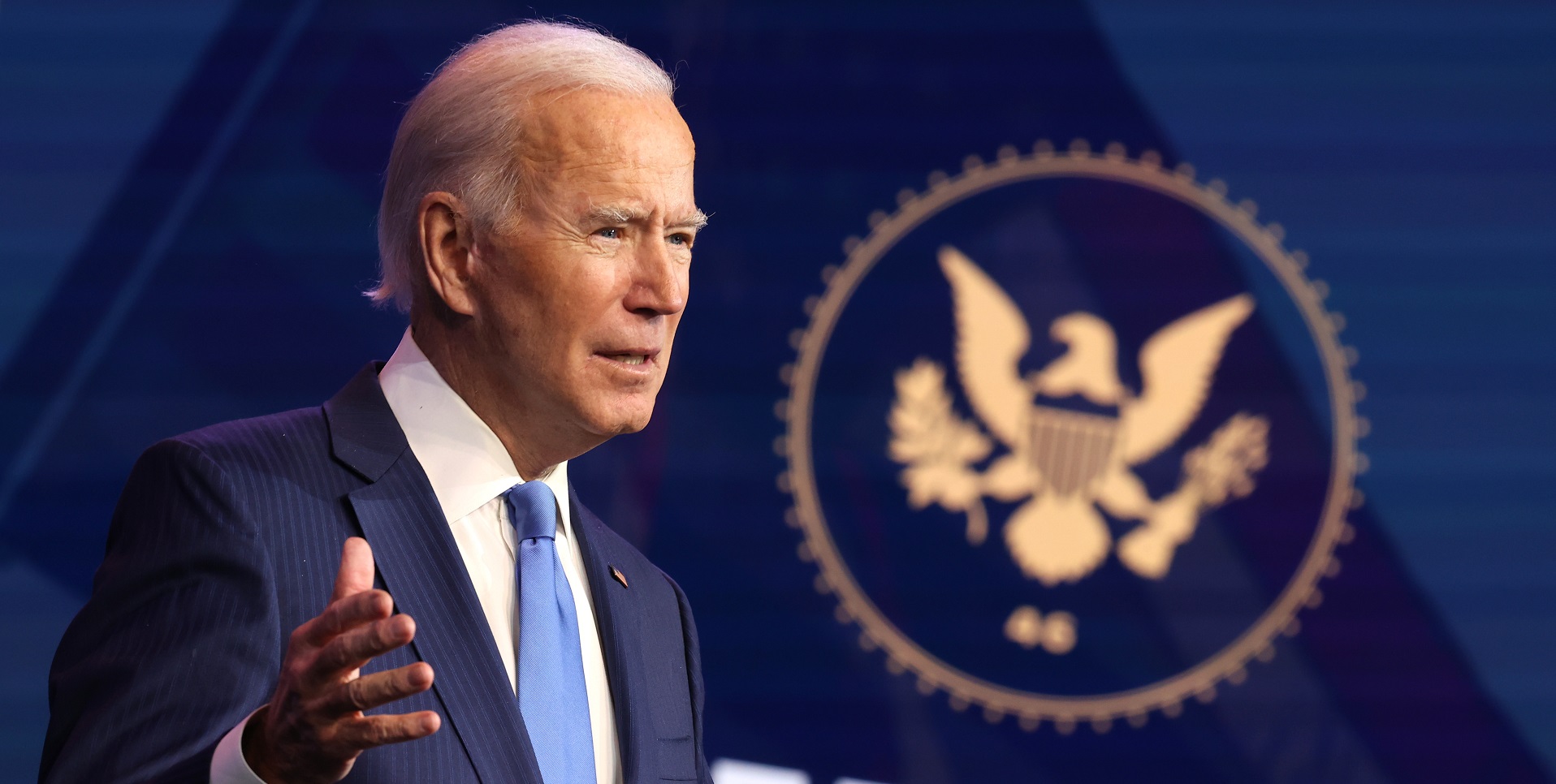 ©Getty Images
Webinar: Impact of America's November Elections
December 23, 2020
Experts on US politics offered their views on how the divisive November elections would affect domestic and foreign policy, including Washington's ties with Tokyo.
* * *
On December 9, the Tokyo Foundation for Policy Research hosted a webinar on the fallout from the November 3 US elections, focusing on the ramifications of the Republicans' strong showing in Congressional races, implications of the partisan gridlock and coronavirus outbreak on budget-related issues, and outlook for Japan-US relations under the incoming Joe Biden administration.

Following opening remarks by Senior Fellow Fumiaki Kubo, Kazuhiro Maeshima of Sophia University noted that the Democrats did not perform as well as anticipated in Congressional races and saw their House majority shrink. He credited the Republican gains to the door-to-door campaigning style adopted by many of its candidates and the labeling of Democratic opponents as radical leftists.
Mieko Nakabayashi of Waseda University discussed the COVID-19 economic relief measures that have been implemented since March 2020 and the partisan tug-of-war that has ensued over the content of such packages. She also analyzed the drafting of the fiscal 2021 budget and offered a prognosis of how government spending would unfold under a Biden presidency based on his campaign pledges.
Comparing Donald Trump's and Biden's basic premises and approaches to foreign policy, journalist Akio Takahata presented an overview of the challenges the incoming administration will likely face in working with the international community. He outlined Biden's climate change policies, discussed the escalating tensions in US ties with Iran, China, and North Korea, offered his views on the prospects for Japan-US relations.
The panelist then examined a broad range of issues, such as the role the left wing of the Democratic Party is likely to play in the new administration, prospects for bipartisanship in advancing Biden's agenda, the post-Trump Republican Party, the future of democracy, the role of social media in sowing division, and the likelihood of a new cold war.


From right, Fumiaki Kubo, Kazuhiro Maeshima, Mieko Nakabayashi, and Akio Takahata.
View video of the webinar on the Foundation's Japanese site.