113th Tokyo Foundation for Policy Research Forum on "The US Midterm Elections and Implications for Japan-US Relations"
December 5, 2018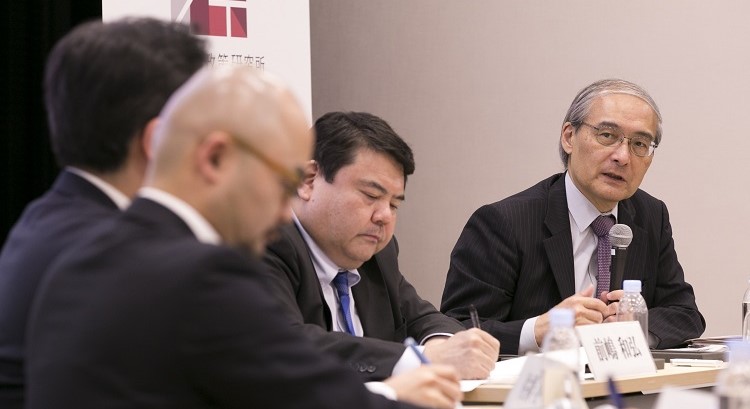 Members of the Tokyo Foundation for Policy Research project on the "2020 US Presidential Election and Japan-US Economic Relations" were featured speakers at the Tokyo Foundation for Policy Research Forum on the US midterm elections, held on November 27, 2018, at Roppongi Grand Tower.
Moderated by senior fellow and project leader Fumiaki Kubo, the public forum examined the results of the November 6 congressional and gubernatorial elections in the United States—widely seen as a referendum on the two years of the Donald Trump White House.
Kazuhiro Maeshima offered an overview of the election results and the political implications of the Democratic victory in the House, while Tomoyuki Miyata described the shifts in public opinion and voting patterns in various electoral districts. Ryo Sahashi provided an overview of the administration's East Asian policy going forward.
Kubo commented on the election's likely impact on the 2020 presidential race and America's China policy. This was followed by a lively discussion—touching on such questions as the meaning of the election results for Japan—among the panelists and members of the audience.
Speakers:
Fumiaki Kubo Senior Fellow, Tokyo Foundation for Policy Research; Professor, University of Tokyo Graduate Schools for Law and Politics (moderator, 2020 US Presidential Election project leader)
Kazuhiro Maeshima Professor, Faculty of Global Studies, Sophia University (2020 US Presidential Election project member)
Ryo Sahashi Professor, Faculty of Law, Kanagawa University (2020 US Presidential Election project member)
Tomoyuki Miyata Lecturer, Faculty of Law, Teikyo University (2020 US Presidential Election project member)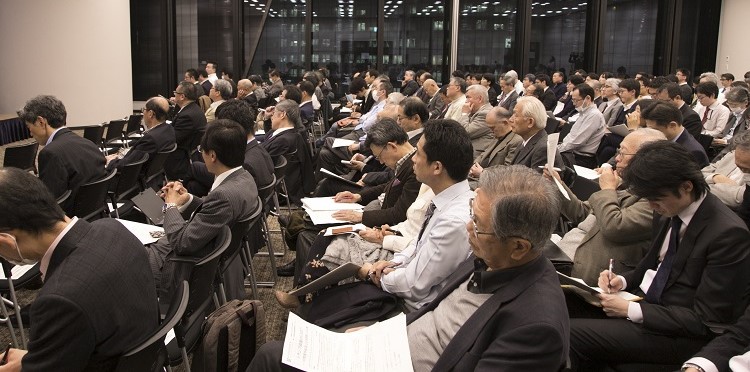 Watch Video (Japanese only)