Shaping the Future with a Multi-Stakeholder Approach
January 18, 2016
Global Governance Futures is a program under which 25 young professionals from five countries are asked to develop concrete policy recommendations for the effective and accountable governance of three issues that are likely to be of crucial importance in 10 years' time. The Tokyo Foundation, in partnership with the Global Public Policy Institute of Germany, hosted the Tokyo round of the program in 2014–15. Masahiko Haraguchi, a PhD student at Columbia University, was one of five fellows from Japan and wrote the following report.
Why I Joined GGF 2025
I joined the Global Governance Futures program because I expected that I could produce policy recommendations with talented young professionals. Therefore, before GGF 2025 began, I was hoping that creating policy proposals with young professionals from other countries would be an enjoyable experience. Because I was to participate in the working group on geoengineering, I prepared for the first meeting by reading relevant technical books to acquire the specialized, scientific knowledge that I thought I would need. Then, I traveled to Berlin for the first round believing that I was well prepared for the discussion based on natural science.
However, it did not take long for me to discover that my expectations were way off the mark. Once discussions began, I found that participants were approaching the issue not just from the perspective of natural science but also from those of business, international law, and civil society. I had also expected our discussions to be friendly, since the fellows were interested in global governance, and therefore they were presumably adept at discussing in a friendly manner.
The debates, though, were heated; some fellows argued furiously, got upset, and left the room. The atmosphere was the complete opposite of what I had expected. Based on these initial observations, I became very anxious about our subsequent meetings over the coming year, and I was no longer sure how we could collaborate to make effective proposals for global governance.
Another reason why I joined the GGF program was that I wanted to learn whether I had overcome the challenges that I had previously encountered while participating in a similar multinational program called the Global Youth Exchange program. The GYE was organized by the Japanese Ministry of Foreign Affairs and invited youths from 30 countries around the world. Through the GYE program, the fellows produced actionable recommendations on global challenges, such as extreme poverty and justice in a globalizing world.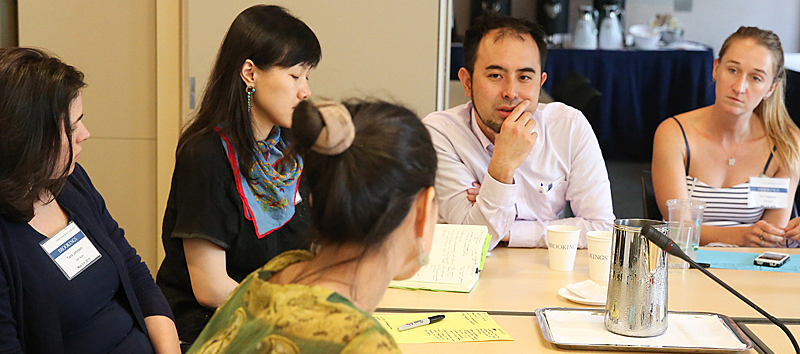 Because I realized from my GYE experience that I lacked debating skills, English proficiency, and technical expertise, I had decided to go study and work in the United States to cultivate these skills. Therefore, through GGF 2025, I wanted to know whether my capabilities had become sufficient enough to discuss global governance issues with professionals from around the world. Below, I would like to share my thoughts on the meaning of global governance and the skills required to discuss governance policy recommendations. I also share my views regarding what Japan should do to more actively engage in shaping the global order.
Geoengineering Working Group
I belonged to the working group that focused on geoengineering. (The other two groups focused on Internet governance and global arms control.) The group was so diverse: the team had a lawyer at the United Nations, a management consultant, a staff member at an environmental NGO, a public policy think tanker, and a researcher in geoengineering. We decided to focus on solar radiation management (SRM) and created two scenarios using a scenario planning method. Our final policy recommendations were: (1) The Intergovernmental Panel on Climate Change should produce a special report about SRM; (2) an SRM advisory body should be established within the United Nations; and (3) a negotiation process should be created under the UN Framework Convention on Climate Change.
In addition, our report discusses the possibility that geoengineering could create a moral hazard by discouraging current and future efforts to mitigate greenhouse gas emissions and adapt to climate change.
Before arriving at our conclusions, we faced many challenges. Debates were heated, and during the Tokyo round we literally discussed the issues from the morning to midnight. The main reason for the heated debate was the diverse backgrounds of the participating fellows. There was only one expert in geoengineering, and the other eight members had little in common. The scenario planning methodology enabled us to incorporate various stakeholders' viewpoints, but it was a great challenge to pull all the views together into a coherent policy proposal.
I now believe, however, that this challenging process was necessary to create an effective proposal for global governance. Global governance, after all, is precisely about working with multiple stakeholders from a variety of backgrounds, cultures, and interests to craft common rules and frameworks.
The Need for Toughness
The social gatherings after the official program played an important role in helping foster a deeper understanding among participants with diverse backgrounds. It was very important to reestablish friendly ties after our heated discussions with other fellows. Therefore, we needed to be physically tough to join these social gatherings after a full-day program.
Mental toughness was an important quality too. We needed to argue our point tenaciously and be ready to defend our positions when someone disagreed with us.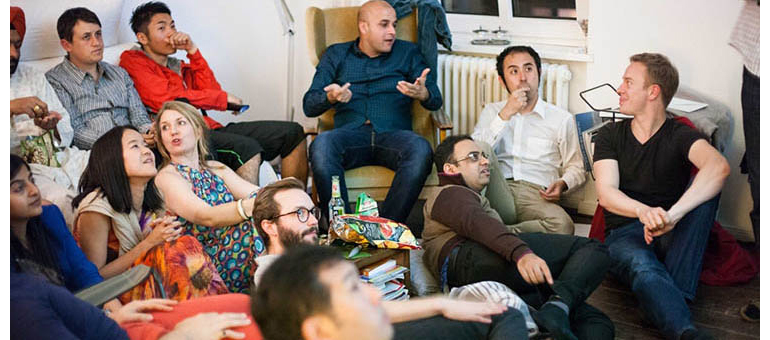 We needed intellectual toughness as well. We needed to not only argue passionately but also to explain our reasoning very logically so that even non-experts could understand. Coming from an engineering background, I also needed to acquaint myself with the viewpoints of business, international law, and civil society.
Japan's Involvement in Global Governance
How do policymakers and experts in each country perceive what global governance entails? During the GGF process, I realized that perception gaps exist between Japan and other countries. Policymakers in other countries tend to actively engage in designing "how global governance should be," while those in Japan are inclined to think "what global governance will be." I do not mean to attribute this to the Japanese government's lack of international influence. Rather, this is an issue that anyone even slightly involved in global governance should address at the individual level.
Through my participation in GGF, I have come to think that physical, mental, and intellectual toughness, as well as the engagement of multiple stakeholders, are crucial to leading the discussion on designing global governance. Just taking the small step of involving many stakeholders could lead to improving global governance. As such, individuals play a large role in shaping the way the world is governed; relying only on politicians or bureaucrats will not solve our problems. Each individual must take steps to improve conditions around them, and the building up of small steps can lead to an overall improvement in global governance.
Birth of a Policy Network
The GGF 2025 program has engendered a policy network among the fellows and collaborators. For example, thanks to a German fellow in the geoengineering working group, Stefan Schaefer, I was invited to join the Climate Engineering Conference in August 2014 in Berlin. I was consequently able to learn the latest developments in geoengineering at the meeting and to apply what I learned to the GGF discussions. I also got an opportunity to interact with Japanese geoengineering researchers. Because I am now studying in the United States, this was a valuable experience that familiarized me with the current status of geoengineering research in Japan. We even collaborated on writing up a symposium report.
After the first GGF 2025 round in Berlin, I was at a loss as to how we could proceed to create proposals for global governance, as our discussion was so heated. Now that we have finished producing our policy recommendations after five sessions of GGF 2025, I would say that global governance is essentially a process of rule-making that involves a variety of stakeholders.
What are the skills required to contribute creatively to global governance? Language proficiency, debating skills, and a certain amount of expert knowledge are of course necessary. But I now feel that these are not sufficient. Even more critical are such "cross-border" skills as the ability to overcome differences in culture, nationality, and areas of specialization; physical, mental, and intellectual toughness; and the ability to get a large pool of stakeholders involved.
Now that GGF 2025 is finished, I may not be as actively involved in contributing to global governance in my daily work and research. However, the experience is still very much alive, tangibly providing me with precious ties to young professionals all over the world as well as the "guts" to take a step forward and try to make a difference. Preparations are now moving forward for GGF 2027. I wish it great success and hope that the next group of fellows will have as rewarding an experience as I did!