Beyond Reconstruction: Political Priorities in the Wake of 3/11 (1)
July 19, 2011
In the first of a two-part series, three Tokyo Foundation senior fellows discuss the political challenges raised by the March 2011 earthquake and tsunami, the shortcomings of the Kan administration, and the many positive developments that have emerged in the wake of the national crisis.
* * *
TSUNEO WATANABE: Dr. Curtis, you're just back from Fukushima, where the [Fukushima Daiichi] nuclear power plant was badly damaged in the March 11 Great East Japan Earthquake. What are your impressions of the crisis there and of the general situation following the earthquake and tsunami?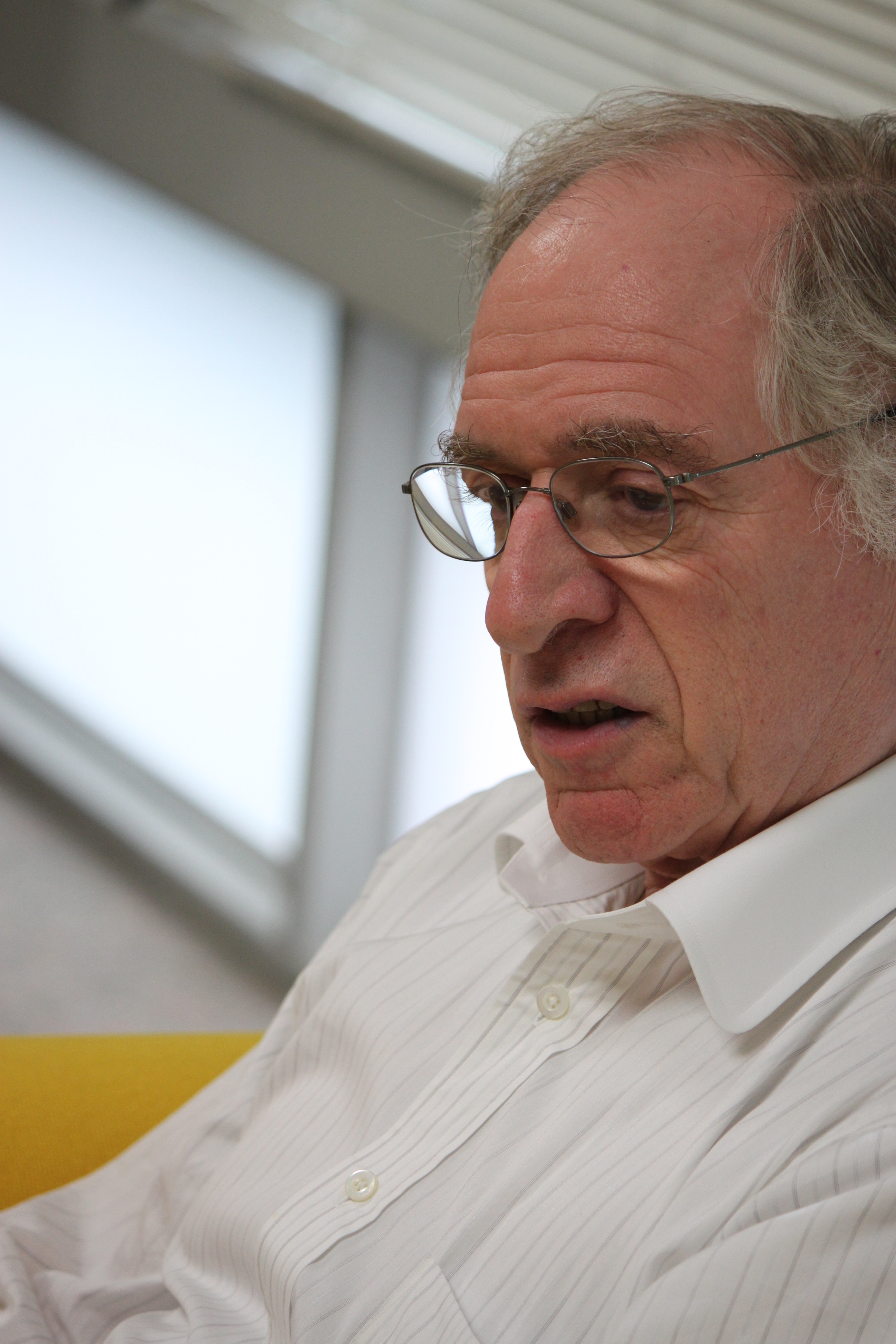 GERALD CURTIS: I have several impressions, not just of Fukushima but of the disaster area as a whole. The first is the enormous scale of the tsunami disaster, which wiped out whole towns and cities, and of the nuclear accident, which has forced hundreds of thousands of people to relocate. Three months after the earthquake and tsunami, there are still over 90,000 people living in emergency evacuation centers.
I know that the [Naoto] Kan government is criticized a lot for its slowness in responding to the crisis. There are reasons for criticism, but there is so much to do. There is so much debris to clean up, so many temporary homes to build, and so much to do to create job opportunities and help small- and medium-sized business get back on their feet. Even the greatest political leader would have trouble dealing with it all.
But what is really upsetting when visiting people in the evacuation centers is how hopeless so many of them feel. A lot of old people have seen their houses washed away, their rice fields inundated with salt water, and their machines destroyed. They still have loans on equipment and houses that no longer exist, and they can't afford to get another loan. So, the government's job is to give them a sense of hope, and I don't think the government has been doing a good job in that sense.
My second impression is that while the tsunami and earthquake were natural disasters, the nuclear accident was man-made, particularly the nearly criminal way in which TEPCO [Tokyo Electric Power Co.] has failed to deal with the emergency.
WATANABE: There's no question that we're facing a terrible challenge. What's to blame for the current paralysis in government? Is it simply lack of political leadership? Is it a lack of coordination between politicians and bureaucrats? Or is it the result of the bureaucratic bashing that has been spearheaded by the DPJ [Democratic Party of Japan?]?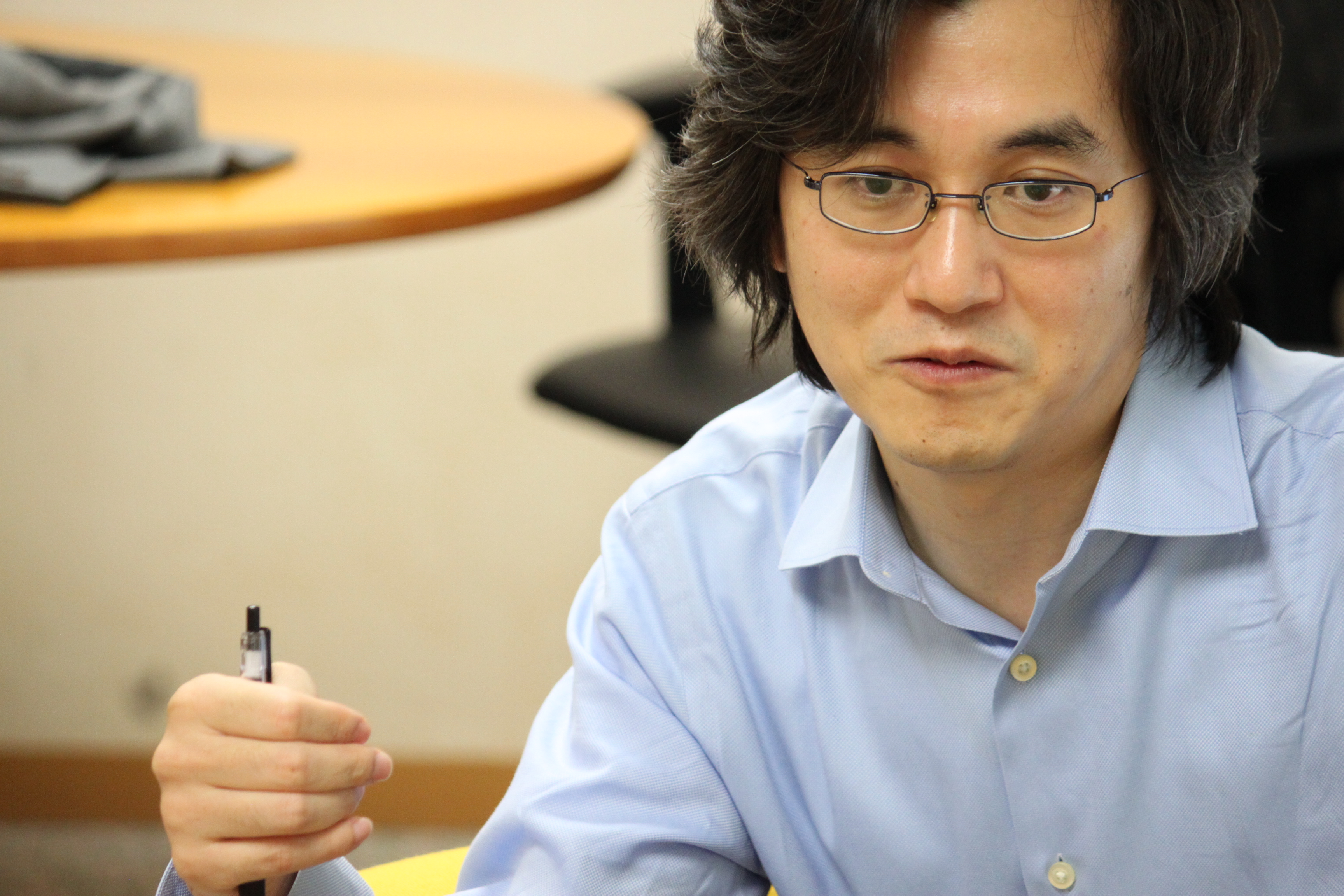 SOTA KATO: I would say all three. Prime Minister Kan and other members of the DPJ are not taking proper leadership, or rather, they misunderstand what leadership is. I've heard that Kan has been trying to decide everything on his own. After the 3/11 earthquake, he stayed in his office for about a week without any sleep; he was trying to make all the decisions by himself. It's impossible for just one person to run a government. He has not been doing a good job of delegating tasks to other cabinet members and to the bureaucracy. I think he's been trying to show leadership by staying on top of everything, but because he's not delegating effectively, from the public's perspective it seems that the government is not doing anything, and I think that's the real problem.
CURTIS: I think it's quite clear that one of Kan's biggest failures is that he hasn't communicated enough with the public. When I was up in the disaster area in the Tohoku district, a lot of people said they're not getting any clear message from government leaders about how they're going to help people recover.
A businessman in Ofunato in Iwate Prefecture, whose fisheries business was destroyed, said he realizes it takes time to come up with concrete policies. But he said that even just words from the prime minister would make a difference. When [Barack] Obama visited Joplin, Missouri, after the huge tornado there, he gave a very inspiring speech in which he said, "Your government is with you. We will make sure that this recovery will happen and happen quickly." And people believed him.
Another of Kan's failures is that he doesn't delegate authority, which is the point that Kato-san just made. But if that were the only problem, the outlook would be very positive because Kan's going to be gone relatively soon. I think there are two more problems. One is that the DPJ is not unified; regardless of who becomes prime minister, there is going to be some group in the party that's going to try to undermine him. The second is that the bureaucrats don't like the DPJ, and so many are not cooperating with this government. I've heard from people around Kan that when the government makes a decision, the bureaucrats just sit on it and sabotage it. There are a lot of bureaucrats hoping for the return of the LDP [Liberal Democratic Party], who are thought to be easier to manipulate, and so they're making it very difficult for the DPJ to govern. So there is a structural, systemic problem, not just a leadership problem.
WATANABE: The LDP, which is now in the opposition, just recently submitted a no-confidence motion against Kan, but it was rejected. I think many people, especially in the disaster area, are frustrated with this kind of political bickering in the midst of a crisis. I've heard criticisms of both the LDP and DPJ. What should politicians do to break the political impasse?
CURTIS: The LDP, in submitting that motion—and a lot of people like [Yukio] Hatoyama, [Ichiro] Ozawa, and others in the DPJ who suggested they would support it—never said why. They just said they don't like Kan, Kan is no good, let's get rid of Kan. But if you get rid of Kan, what would you change in policy? I doubt that Mr. [Sadakazu] Tanigaki, who heads the LDP, would change anything. It's all about personality and trying to create enough political mayhem so that you can force an election. They all talk about helping the tsunami victims, but they're only using those people for their own small-minded political struggle. The majority of the Japanese people are absolutely disgusted not just with Mr. Kan or with the DPJ but with the whole way in which politics is being conducted in Tokyo.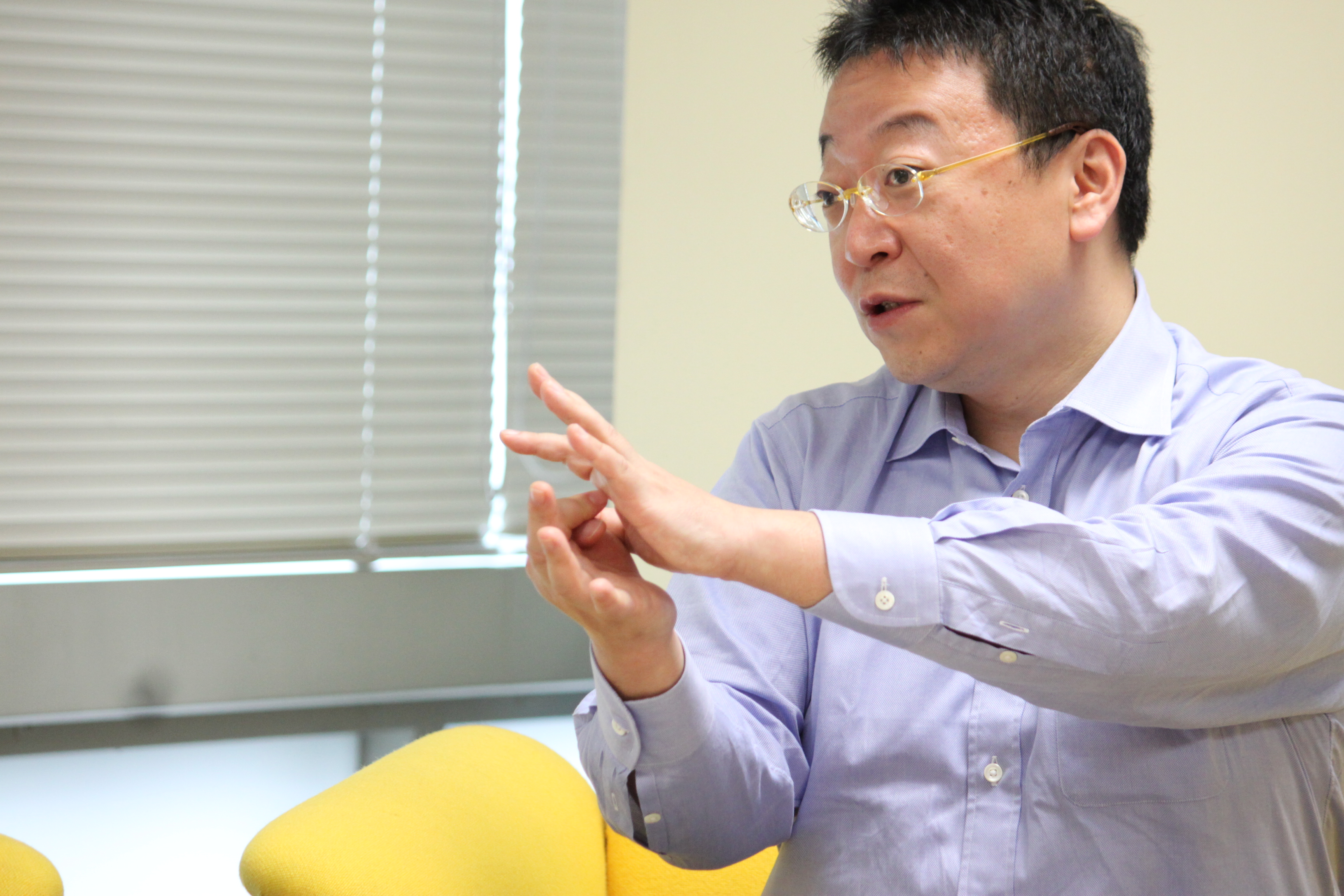 WATANABE: In that sense, all Japanese leaders appear to be committing political suicide in turning the disaster into a political issue and thus losing the trust of the people. Whatever the ruling and opposition politicians do, whether they choose to form a grand coalition or opt for partial cooperation on an issue-by-issue basis, people's trust does not appear to be coming back, and neither is the trust of the bureaucrats. So, there's clearly a deadlock.
KATO: I've wondered why people have so little trust in their government. Japan is democratic country, after all, and so those in power were chosen by the people. Why do people turn their backs on those whom they helped to elect?
CURTIS: This is a big topic. The political situation is very bad. But sometimes bad situations can lead to positive outcomes, and I think we're seeing things in Japan that are very encouraging. One is that there are a lot of impressive politicians emerging at the local level, especially in the Tohoku area, because crisis tends to produce leaders.
Prominent examples include Miyagi Governor [Yoshihiro] Murai, Minami-Sanriku Mayor [Jin] Sato, Minami Soma Mayor [Katsunobu] Sakurai, and Soma Mayor [Hidekiyo] Tachiya. These politicians are working on the ground in very difficult situations, and they're making tough decisions. Not only in Tohoku but around the country, a new wave of politics is emerging from the local level. It's clear that there is too much centralization in Japan. It's as if in the United States, Washington made all the decisions. We do have problems with state and local governments, but I think it's much better to have a diffusion of power. There are a lot of interesting—and increasingly powerful—local politicians here.
A second positive sign is how active Japanese businesses and individual business leaders have been in trying to help with the situation in Tohoku and lead the country toward a new energy policy. [Softbank CEO] Masayoshi Son has developed a grand vision for solar energy, and Mitsubishi Corp. has established a 10 billion yen fund to support the reconstruction effort and is encouraging its employees to visit the disaster areas as volunteers. The business world is engaged in public service like never before. That's a very impressive and important development. A lot of younger entrepreneurs are trying to help. I've also received e-mails from foreign people working at financial and other companies who want to create a fund or a microfinance program for Tohoku. So, the business community is rising to the challenge.
The third development is that during the three months since the quake, over half a million people have gone to Tohoku as volunteers. Every weekend, young people who work Monday to Friday in Tokyo get on a bus at 10:00 or 11:00 Friday night and arrive in Ishinomaki at 6:00 in the morning. They clean up the mud all day, sleep in a tent, do the same thing the next day, then get on the bus again, and are back at work Monday morning. This is wonderful. So, I think there is a lot happening that people should feel very proud about and that, I think, opens up new possibilities for Japanese politics.
Even though politics is a mess, this is a transition period, a period of what I call "creative destruction." A new generation of politicians is emerging, and within three to five years, they're going to be in charge. [Finance Minister Yoshihiko] Noda, [former Foreign Minister Seiji Maehara], [Policy Minister Koichiro] Genba, and [Goshi] Hosono are the names of people who are going to be running this country. They come from a different background; they're more cosmopolitan and have a better sense of how the world is operating. I'm very critical of the current situation, but I'm not pessimistic about where the country is going once the immediate set of problems is overcome.
WATANABE: I think there have been several other positive developments besides those that Dr. Curtis just pointed that. First of all, the US government provided very generous support through Operation Tomodachi for humanitarian assistance and disaster relief. This was a great showing not only of US friendship but also of military interoperability between the US military and the Japanese Self-Defense Forces.
When I visited Ishinomaki, the father-in-law of a friend of mine told me that people had probably underestimated the role of the military after seeing how effective the troops were in helping removing debris and recovering airport functions. This, too, I think, had a positive impact on the Japanese people's minds.
As for the younger generation of politicians, 39-year-old Goshi Hosono, who is now state minister for consumer affairs and food safety and who was appointed minister in charge of the nuclear accident in June , played a crucial role in enabling the sharing of information between the Japanese government and TEPCO, on the one hand, and the US Nuclear Regulatory Commission and the US military, on the other. Immediately following the crisis, there was no mechanism for the systematic sharing of information between the Japanese and US governments, and the US side was clearly frustrated. Hosono worked with Akihisa Nagashima, who used to be the vice-minister of defense, and they created a forum for information sharing a week after the crisis. I don't think he can be the prime minister yet, but Hosono is likely to become one of Japan's prominent leaders in the near future.
Beyond Reconstruction: Political Priorities in the Wake of 3/11 (2)