EXPERTS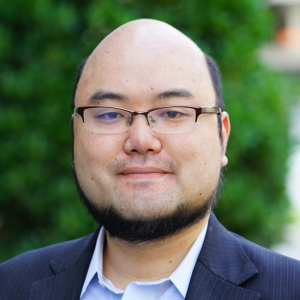 SENIOR FELLOW
Takanori Fujita
Last updated : September 30, 2023
Specially Appointed Associate Professor, Department of Health Policy and Management, School of Medicine, Keio University
Areas of Expertise

Medical law
medical policy
medical information
medical AI
medical data
online medical care
Bio
Takanori Fujita graduated from the University of Tokyo's Faculty of Medicine in 2006 and the University of Tokyo Graduate School of Law and Politics in 2011. After working as an endowed associate professor at Nagoya University Graduate School of Economics, he assumed his current position in 2018. He specializes in medical law and medical policy, especially legal systems and ethics related to the handling of medical information, including medical AI and online medical care. He is also involved in activities outside of academia, including serving as a member of the Cabinet Secretariat's expert panel on contact confirmation applications (COCOA).
Research Program
Health System Innovation in the Post-COVID Era
Select Publications
Keisuke Izumi, Kazumichi Minato, Kiko Shiga, Tatsuki Sugio, Sayaka Hanashiro, Kelley Cortright, Shun Kudo, Takanori Fujita, Mitsuhiro Sado Takashi Maeno, Toru Takebayashi, Masaru Mimura and Taishiro Kishimoto. Unobtrusive Sensing Technology for Quantifying Stress and Well-Being Using Pulse, Speech, Body Motion, and Electrodermal Data in a Workplace Setting: Study Concept and Design. Front. Psychiatry, 28 April 2021. https://doi.org/10.3389/fpsyt.2021.611243.
Sumali B, Mitsukura Y, Liang KC, Yoshimura M, Kitazawa M, Takamiya A, Fujita T, Mimura M, Kishimoto T. Speech Quality Feature Analysis for Classification of Depression and Dementia Patients. Sensors (Basel). 2020 Jun 26;20(12):3599. doi: 10.3390/s20123599.
Arisa Ema, Katsue Nagakura, and Takanori Fujita. Proposal for Type Classification for Building Trust in Medical Artificial Intelligence System. Proceedings of the 3rd AAAI/ACM Conference on Artificial Intelligence, Ethics and Society (AIES), 2020, NY, USA, doi: 10.1145/3375627.3375846.
Takanori Fujita, Hiroaki Higashitsuji, Hisako Higashitsuji, Yu Liu, Katsuhiko Itoh, Toshiharu Sakurai,Takahiro Kojima, Shuya Kandori, Hiroyuki Nishiyama, Motoi Fukumoto, Manabu Fukumoto, Koji Shibasaki, and Jun Fujita. TRPV4-dependent induction of a novel mammalian cold-inducible protein SRSF5 as well as CIRP and RBM3. Scientific Reports 7, Article number: 2295 (2017) doi:10.1038/s41598-017-02473-x.
Yamamoto N, Kawashima M, Fujita T, Suzuki M, Kato K. How should the legal framework for the protection of human genomic data be formulated?-Implications from the revision processes of the Act on the Protection of Personal Information (PPI Act). Journal of Human Genetics Apr;60(4):225-6 2015年1月
World Economic Forum White Paper, Good Data: Sharing Data and Fostering Public Trust and Willingness, April 30, 2021.
World Economic Forum White Paper, Resetting Data Governance: Authorized Public Purpose Access and Society Criteria for Implementation of APPA Principles, April 23, 2021.
World Economic Forum White Paper, APPA – Authorized Public Purpose Access: Building Trust into Data Flows for Well-being and Innovation, January 17, 2020.