Reshaping Japan's Next Decade: Tokyo Foundation fellows discuss change and continuity in an increasingly interconnected world
January 23, 2014
The current Shinzo Abe administration — the first in six years to benefit from a majority in both houses of the Diet — has been passing key legislation and pushing through long-delayed reforms.
Among the most notable achievements in its first year have been a return of business confidence, sparked by the "Abenomics" program of economic growth; institutional changes enabling Japan to make a more "proactive contribution to peace" in reaction to a vastly transformed security environment; and steps to encourage greater social diversity, such as through an expansion of women's career opportunities.
These reforms seek to radically enhance Japan's interconnectivity with the world and revitalize a nation that had been plagued by two "lost decades" of economic stagnation.
In a specially organized round table, three Tokyo Foundation distinguished fellows — Tatsuo Hatta, Shinichi Kitaoka and Yoriko Kawaguchi — assessed the policy agenda advanced by Prime Minister Abe, and analyzed the issues and challenges that lie ahead in re-establishing Japan's global presence. The session was moderated by Tokyo Foundation President Masahiro Akiyama. The Tokyo Foundation is an independent, not-for-profit public policy think tank with a broad network of influential global partners, and a team of highly respected and widely quoted research fellows.
Is Abenomics working?
Akiyama: Mr. Hatta, you've been closely involved in shaping the prime minister's efforts to advance regulatory reform. Would you give us an overview of what Abenomics is all about and why it was adopted?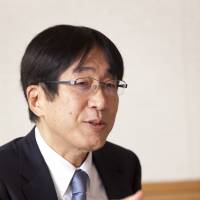 Hatta: Japan's gross domestic product had been stuck at around 500 trillion for 20 years and something had to be done to rejuvenate the economy. One explanation for the lack of growth is that a rigid monetary policy kept the yen's value extremely high. So the first arrow of Abenomics reforms was quantitative easing to end deflation and boost investment, and, at least for the time being, it seems to be working. Share prices have shot up 45 percent over the past year, compared to the global average of 11 percent.
The second arrow was a boost in fiscal spending. Considerable concern has been voiced about exacerbating Japan's perilously high government debt. But it could be argued that the administration has decided to front-load the public investments that are going to be needed in the near future anyway. Personally, I think the government needs to be far more selective in how it spends its money and to eliminate wasteful expenditures, but in terms of fueling the recovery, the fresh spending has been somewhat effective.
The third arrow of structural reform is to break up entrenched interests, which are stifling Japan's long-term growth. One major factor behind Japan's postwar economic "miracle" was the eradication of prewar interests that allowed innovative business leaders to build powerful, global companies like Honda, Panasonic and Sony. But the various industries that developed in the postwar period are now jealously guarding their interests and are reluctant to open the door to new players.
Needless to say, breaking up vested interests is a very difficult political task. Although Prime Minister Junichiro Koizumi achieved some success in structural reform, his successors have opted for easy solutions, leading to a landslide victory by the Democratic Party of Japan. Shortly after the victory, however, the DPJ became cozy with interest groups. The Abe government cannot afford to repeat these mistakes. Since the prime minister will be unable to make any headway if he turns all the lobbies against him, he'll need to be selective. Employment might be a good place to start, introducing greater labor mobility and social dynamism by bolstering the rights of nonpermanent, nonunion workers.
Rising security threats
Akiyama: In addition to economic reform, the Abe Cabinet has been advancing major policy initiatives in the area of national security. A law to create a national security council was recently enacted, as was legislation to strengthen the protection of state secrets.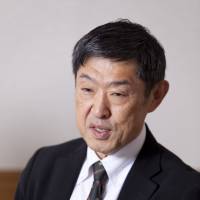 Kitaoka: These are issues that the prime minister tried to address in his first term, back in 2006-07. A bill was drafted then to create an NSC, which I helped author, but this — along with the issue of the right of collective self-defense — failed to pass owing to differences of opinion within the Liberal Democratic Party. An NSC is an urgent priority since national security is an area where sectionalism must be avoided; this is clear from Japan's prewar experience, when opinion was divided between the Foreign Ministry and the military. An NSC would be able to formulate foreign and security policies from a broader perspective in line with national interests, and enable a more flexible response.
I think one reason that the prime minister was able to get the NSC bill through the Diet this time was recognition of heightened security threats. The Chinese defense budget has quadrupled over the past 10 years and North Korea has nuclear capabilities in addition to missile technology while Japan's budget has been declining. There has been growing recognition — in the LDP and the DPJ — of a need for an organization like the NSC in response to such changes in the global environment.
A national security strategy was also recently outlined for the first time and new National Defense Program Guidelines were formulated. Both are the joint products of Cabinet ministers and an advisory panel, of which I was chairman. The guidelines call for "integrated mobile defense" capabilities in Japan's southwest islands that will hopefully reduce some of the sectionalism referred to earlier. These are all institutions and policies that would be normal in any democracy, and they are but very modest steps in addressing the shortcomings of Japan's security framework.
Anyone with any knowledge of history would know that Japan has no intentions of becoming a military power and reviving its prewar policy of aggression. Japan has been contributing to regional peace and stability through official development assistance since the 1950s, began taking part in U.N. peacekeeping operations in 1992 and endeavored to address the root causes of global conflict through concepts like human security in the 1990s. A more "proactive contribution to peace" announced by Mr. Abe is a natural extension of these tangible achievements and I think it's a highly welcome development.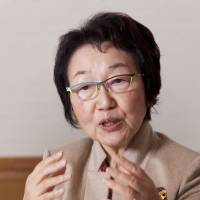 Kawaguchi: In terms of PKOs, I think there's a lot more that Japan can and should be doing. But because of Japan's constitutional constraints on the use of force, there's a strong tendency to think twice about dispatching personnel into conflict zones.
Abe's Yasukuni visit
Akiyama: What ramifications do you think the prime minister's visit to Yasukuni Shrine late last year will have on Japan's security environment?
Kawaguchi: I believe that politicians have a right, just like anybody else, to follow their religious beliefs. The prime minister has said that he went to Yasukuni to pay his respects to all those, Japanese and foreigners, who gave their lives in the war, and vowed that Japan must never wage a war again. Some countries in Asia, though, are trying to portray him as a right-wing, warmongering nationalist. Perhaps Japan needs to do a better job of explaining the nature of the shrine.
Japan did make mistakes in the past, and caused suffering and damage to the peoples of other countries. This should not be repeated, and Japan has thus steadfastly worked to bring peace to the region and has helped other countries become prosperous over the past 70 years. It has deeply entrenched democratic values and system of government. These will not change and this is what Japan would like the world to see.
Dynamism through diversity
Akiyama: Mr. Abe has also emphasized the need to expand employment and advancement opportunities for women to boost national strength.
Kawaguchi: There's certainly a need to boost diversity. In the Global Gender Gap Report, issued by the World Economic Forum, Japan's ranking in gender-based disparities has fallen over the past three years, from 98th to 105th. I know that efforts are being made to narrow the gender gap, but the results show that other countries are doing even more.
So the Abe administration's call for the fuller utilization of women as human resources is significant, not just from the viewpoint of raising productivity or easing a labor shortage but also for bringing new and different perspectives into the social mainstream.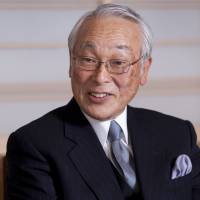 An expansion in the number of child care facilities is also crucial in enabling women to remain in the workforce after childbirth. There have been so many outstanding women on my staff who have been unable to return to work because their children have been put on waiting lists at day care centers.
Hatta: The government could shorten the waiting lists by allowing new private companies into the industry. Women would participate in the labor force more if general wage levels were raised. One way to attain such an increase is by raising the appraisal standards of public works projects, some of which are now so low that no one bids for them. This could trickle down to other sectors and help boost general income levels.
Kawaguchi: If the third arrow of Abenomics —structural reforms — falls short, then Japan will have squandered a golden opportunity to chart a bright future. There's really not much time. What Japan can accomplish over the next year will be crucial in determining its place in the global community in the decade to come.
Akiyama: And I would also hope that the Abe administration has a full understanding of the importance of fiscal consolidation in ensuring such a bright future for our country. Thank you all very much for your time today.
Reprinted with permission from Davos Special 2014, the Japan Times , published on January 23, 2014.