EXPERTS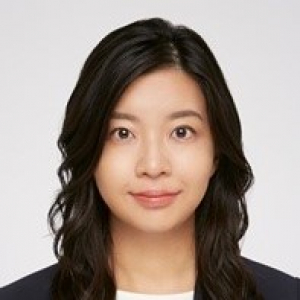 RESEARCH FELLOW
Anna Kubota
Last updated : June 03, 2023
Project Assistant Professor, Department of Health Policy and Management, Keio University School of Medicine; Project Assistant Professor, Tonomachi Advanced Research and Education Square, Well-being Research Center, Keio University
Areas of Expertise

Healthcare system
frailty, midwifery
mental health
Bio
Anna Kubota, CNM RN PHN, and PhD, is a midwife and worked at Aiiku Hospital and Seijo Maternity Clinic after graduating from Jichi Medical University. She entered the graduate school of St. Luke's International University and joined the Midwifery Division of the Health Policy Department of the Japan Nursing Association, where she was involved in the launch of the "Clinical Ladder of Competencies for Midwifery Practice (CLoCMiP)." After receiving her PhD, she worked as a researcher in the Department of Global Health Policy in the Graduate School of Medicine, University of Tokyo, and was involved in the G20 Okayama Health Ministers' Meeting in 2018. She is currently a Project Assistant Professor in the Department of Health Policy and Management at the Keio University School of Medicine, where she is responsible for research and project management.
Research Program
Development of Well-Being Indicators and Policy Packages
Select Publications
Anna Kubota, Shigeko Horiuchi, (2022). Traumatic stress experienced by Japanese midwives and its relation to burnout and work engagement, Japan Journal of Nursing Science.
Tetsu Hayashida, Aiko Nagayama, Tomoko Seki, Maiko Takahashi, Akiko Matsumoto, Anna Kubota, Hiromitsu Jinno, Hiroaki Miyata, Yuko Kitagawa, (2022). Feasibility study on collecting patient-reported outcomes from breast cancer patients using the LINE-ePRO system, Cancer Science 113(5):1722-1730. https://doi.org/10.1111/cas.15329.
Yoko Shimpuku, Mariko Iida, Naoki Hirose, Kyoko Tada, Taishi Tsuji, Anna Kubota, Yurika Senba, Kumiko Nagamori, Shigeko Horiuchi, (2021). Prenatal education program decreases postpartum depression and increases maternal confidence: A longitudinal quasi-experimental study in urban Japan. Women and Birth S1871-5192(21)00189-X.
Nguyen Tien Huy, R Matthew Chico, Vuong Thanh Huan, Hosam Waleed Shaikhkhalil, Anna Kubota, et al. (2021). Awareness and preparedness of healthcare workers against the first wave of the COVID-19 pandemic: A cross-sectional survey across 57 countries. PLoS One 22;16(12):e0258348.
Cyrus Ghaznavi, Haruka Sakamoto, Shuhei Nomura, Anna Kubota, Daisuke Yoneoka Kenji Shibuya, Peter Ueda, (2021). The herbivore's dilemma: Trends in and factors associated with heterosexual relationship status and interest in romantic relationships among young adults in Japan-Analysis of national surveys, 1987-2015. PLoS One 9;15(11):e0241571.