EXPERTS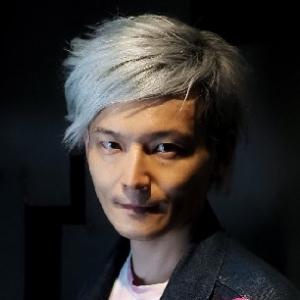 RESEARCH DIRECTOR
Hiroaki Miyata
Last updated : December 07, 2023
Professor and Chair, Department of Health Policy Management, Keio University School of Medicine
Areas of Expertise

Data science
scientific methodology
value co-creation
Bio
Hiroaki Miyata has been professor and chair, Department of Health Policy Management, Faculty of Medicine, Keio University, since 2015. Since 2014, he has also been professor of healthcare quality assessment, Graduate School of Medicine, the University of Tokyo. His expertise ranges across evaluation and performance measurement (scientific method to improve the real world), health policy and management, information and communications technology (ICT), and technological innovations. He founded the National Clinical Database linked with the board of certification system in Japan, which has captured almost all surgery cases from over 5,000 hospitals, making it one of the largest clinical databases. Is executive adviser on health policy and ICT for the central government (Ministry of Health, Labor, and Welfare) and advises such local governments as Shizuoka, Niigata, Hiroshima, Kitakyushu, and Fukuoka.
Research Program
Development of Well-Being Indicators and Policy Packages
Health System Innovation in the Post-COVID Era
Select Publications
Hiroaki Miyata, Arata Murakami, Ai Tomotaki, Tetsuhiro Takaoka, Takeshi Konuma, Goki Matsumura, Syunji Sano, Shinichi Takamoto. Predictors of 90-day Mortality After Congenital Heart Surgery: The First Report on Risk Models based on the Japan Congenital Cardiovascular Surgery Database. The Journal of Thoracic and Cardiovascular Surgery, Volume 148, Issue 5, November 2014, Pages 2206-2207.
Hiroaki Miyata, Suguru Okubo, Mitsukazu Gotoh, Hideki Hashimoto, Noboru Motomura, Arata Murakami, Ai Tomotaki, Minoru Ono, Clifford Ko, Tadashi Iwanaka. Challenges and Prospects of a Clinical Database Linked to the Board Certification System. Surgery Today 44(11) May 2014.
Hiroaki Miyata, Ai Tomotaki, Noboru Motomura, Shinichi Takamoto. Operative Mortality and Complication Risk model for all major cardiovascular surgery in Japan. The Annals of Thoracic Surgery, DOI:10.1016/j.athoracsur .2014.07.038.
Miyata H, Tomotaki A, Motomura N, Takamoto S. Operative mortality and complication risk model for all major cardiovascular operations in Japan. Ann Thorac Surg. 99(1):130 - 9. 2015 Jan. 25442990.
Miyata H, Ezoe S, Hori M, Inoue M, Oguro K, Okamoto T, Onishi K, Onozaki K, Sakakibara T, Takeuchi K, Tokuda Y, Yamamoto Y, Yamazaki M, Shibuya K. Health Care 2035 Advisory Panel. Japan's vision for health care in 2035. Health Care 2035 Advisory Panel. 385(9987):2549 - 50. 2015 Jun. 26122147.