EXPERTS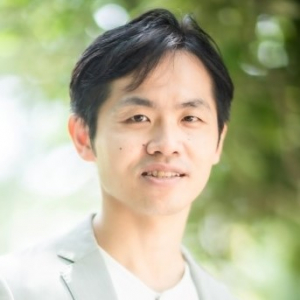 SENIOR FELLOW
Daisuke Sato
Last updated : November 29, 2023
Professor, Hospital and Health Administration, Fujita Health University Graduate School of Medicine
Areas of Expertise

Health economic evaluation
healthcare informatics
hospital management
Bio
My specialties are healthcare informatics and hospital management policy. I have been engaged in policy research on cost-effectiveness evaluation, regional healthcare planning, and healthcare planning. In addition to my involvement in a government health and labor research project on COVID-19 and policy research on the Health Care Plan in response to COVID-19, I have been a joint researcher under the Challenging Research (Exploratory) program, representative researcher of Scientific Research (B), and a joint researcher of the JST Basic Research program since 2021. I have been conducting policy research and observational research in the field of data-driven healthcare.
Research Program
Health System Innovation in the Post-COVID Era
Select Publications
A Real-World Comparison of 1-Year Survival and Expenditures for Transcatheter Aortic Valve Replacements: SAPIEN 3 Versus CoreValve Versus Evolut R. Haruhisa Fukuda, Kosuke Kiyohara, Daisuke Sato, Tetsuhisa Kitamura, Satoshi Kodera. Value in Health 2020.
Healthcare resources attributable to methicillin-resistant Staphylococcus aureus orthopedic surgical site infections. Haruhisa Fukuda, Daisuke Sato, Tetsuya Iwamoto, Koji Yamada, Kazuhiko Matsushita. Scientific Reports 10(1) 2020.
Differences in healthcare expenditure estimates according to statistical approach: A nationwide claims database study on patients with hepatocellular carcinoma. Haruhisa Fukuda, Daisuke Sato, Kensuke Moriwaki, Haku Ishida. PLOS ONE 15(8) e0237316-e0237316.
Remote neuropsychological assessment of elderly Japanese population using the Alzheimer's Disease Assessment Scale: A validation study. Kazunari Yoshida, Yoshitaka Yamaoka, Yoko Eguchi, Daisuke Sato, Kiyoko Iiboshi, Megumi Kishimoto, Masaru Mimura, Taishiro Kishimoto. Journal of Telemedicine and Telecare 26(7-8) 482-487 2020.
Comparing Retreatments and Expenditures in Flow Diversion Versus Coiling for Unruptured Intracranial Aneurysm Treatment: A Retrospective Cohort Study Using a Real-World National Database. Haruhisa Fukuda, Daisuke Sato, Yoriko Kato, Wataro Tsuruta, Masahiro Katsumata, Hisayuki Hosoo, Yuji Matsumaru, Tetsuya Yamamoto. Neurosurgery 87(1) 63-70 2020.
A Validation Study of the Remotely Administered Montreal Cognitive Assessment Tool in the Elderly Japanese Population. Kiyoko Iiboshi, Kazunari Yoshida, Yoshitaka Yamaoka, Yoko Eguchi, Daisuke Sato, Megumi Kishimoto, Kei Funaki, Masaru Mimura, Taishiro Kishimoto. Telemedicine and e-Health 26(7) 920-928 2020.
Healthcare Expenditures for the Treatment of Patients Infected with Hepatitis C Virus in Japan. Haruhisa Fukuda, Yoshihiko Yano, Daisuke Sato, Sachiko Ohde, Shinichi Noto, Ryo Watanabe, Osamu Takahashi. PharmacoEconomics 38(3) 297-306 2020.
Comparing retreatments and expenditures in flow diversion versus coiling for unruptured intracranial aneurysm treatment: a retrospective cohort study using a real-world national database. Neurosurgery 2019.