EXPERTS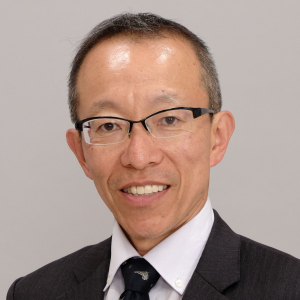 RESEARCH FELLOW
Tomoyuki Fukumoto
Last updated : June 04, 2023
Professor, Faculty of Economics, Osaka University of Economics
Areas of Expertise

Chinese finance
Chinese macroeconomy
Asian economy
monetary policy
macroeconomics
Bio
Tomoyuki Fukumoto has been professor at the Osaka University of Economics since April 2021. Prior to his current position, he worked at the Bank of Japan (BOJ) for 32 years, including as director general of the International Department. In particular, he has extensive experience researching China's economy and the BOJ's relations with China. He was first secretary of the Japanese Embassy in China from 2000 to 2003 and chief representative of the BOJ Beijing Office from 2012 to 2015. He obtained his BBL from Kyoto University in 1989. He studied Mandarin and China's economy at the Chinese University of Hong Kong and the University of International Trade and Economics from 1995 to 1997. He was a research fellow at the Ash Center, Harvard Kennedy School, from 2008 to 2009.
Research Program
Managing the Risk of RMB Internationalization and Digitalization (2021–2022)
Select Publications
"China's Capital Controls and Interest Rate Parity," Bank of Japan Working Paper Series, August 2011 (co-author).
"Rebalancing China's Economic Growth: Some Insights from Japan's Experience," China & World Economy, February 2012, p. 62–82 (co-author).
"Macro-financial Linkage and Financial Deepening in China after the Global Financial Crisis," Macro-Financial Linkages in the Pacific Region, Routledge, p. 39–65 (co-author).