EXPERTS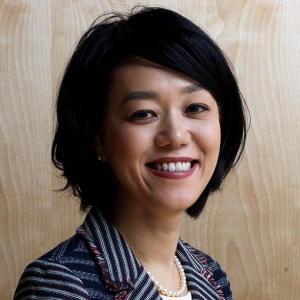 RESEARCH DIRECTOR
Makiko Nakamuro
Last updated : June 03, 2023
Professor, Faculty of Policy Management, Keio University
Areas of Expertise
Bio
Received her BA from Keio University and her PhD from Columbia University. Was an associate professor in the Faculty of Policy Management, Keio University, from 2013 to 2019 and became professor in 2019. Also appointed Head of Digital Education, Digital Agency, in 2021.
Research Program
The Impact of Quality of Education on Children's Cognitive and Noncognitive Skills
Select Publications
Ito, H., Kasai, K., Nishiuchi, K. & Nakamuro, M. (2021). "Does Computer-aided Instruction Improve Children's Cognitive and Non-cognitive Skills?" Asian Development Review, 38(1), 98–118.
Ito, H., Nakamuro, M., & Yamaguchi, S. (2020). "Effects of class-size reduction on cognitive and non-cognitive skills." Japan and The World Economy, 53, 100977.
Matsuoka, R., Nakamuro, M., & Inui, T. (2015). "Emerging inequality in effort: A longitudinal investigation of parental involvement and early elementary school-aged children's learning time in Japan." Social Science Research, 54, 159-176.
Griffen, A. S., Nakamuro, M., & Inui, T. (2015). "Fertility and maternal labor supply in Japan: Conflicting policy goals?" Journal of the Japanese and International Economies, 38, 52-72.