EXPERTS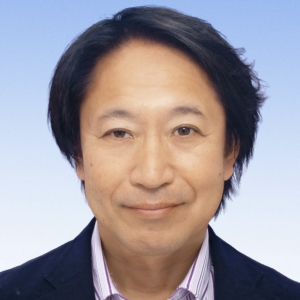 SENIOR FELLOW
Nariyasu Yamasawa
Last updated : October 03, 2023
Professor, Faculty of Management, Atomi University
Areas of Expertise

Economic statistics
economic forecasting
economic analysis
Bio
Nariyasu Yamasawa is a professor in the Faculty of Management at Atomi University. He received his Bachelor of Arts from the University of Kyoto and his PhD from Saitama University. From 1992 to 1993, he was a visiting scholar at Stanford University. He worked for the Nihon Keizai Shimbun (Nikkei) and the Japan Center for Economic Research and was director of the Statistics Commission Office, Ministry of Internal Affairs and Communications, from 2016 to 2018.
Research Program
Economic Data and Evidence-Based Policymaking
Select Publications
Nariyasu Yamasawa (2018), "Comparison of the Potential Competitiveness of Asian Countries," The Future of Southeast Asian Countries: Population Change, Climate Change, Management of Japanese Companies and Competitiveness, chapter 7, pp. 92-109, Yachiyo Shuppan.
Nariyasu Yamasawa (2018), "A Survey of Flash Data and Nowcasting in Japan," A Dynamic Use of Survey Data and High Frequency Model Forecasting, chapter 1, pp. 1-22, World Scientific.
Nariyasu Yamasawa (2015), "The Impact of the Great East Japan Earthquake on Japan's Economic Growth," International Journal of Economics and Finance.