NEWS
NEWS
Lunchtime Seminar on the Coronavirus's Impact on Fintech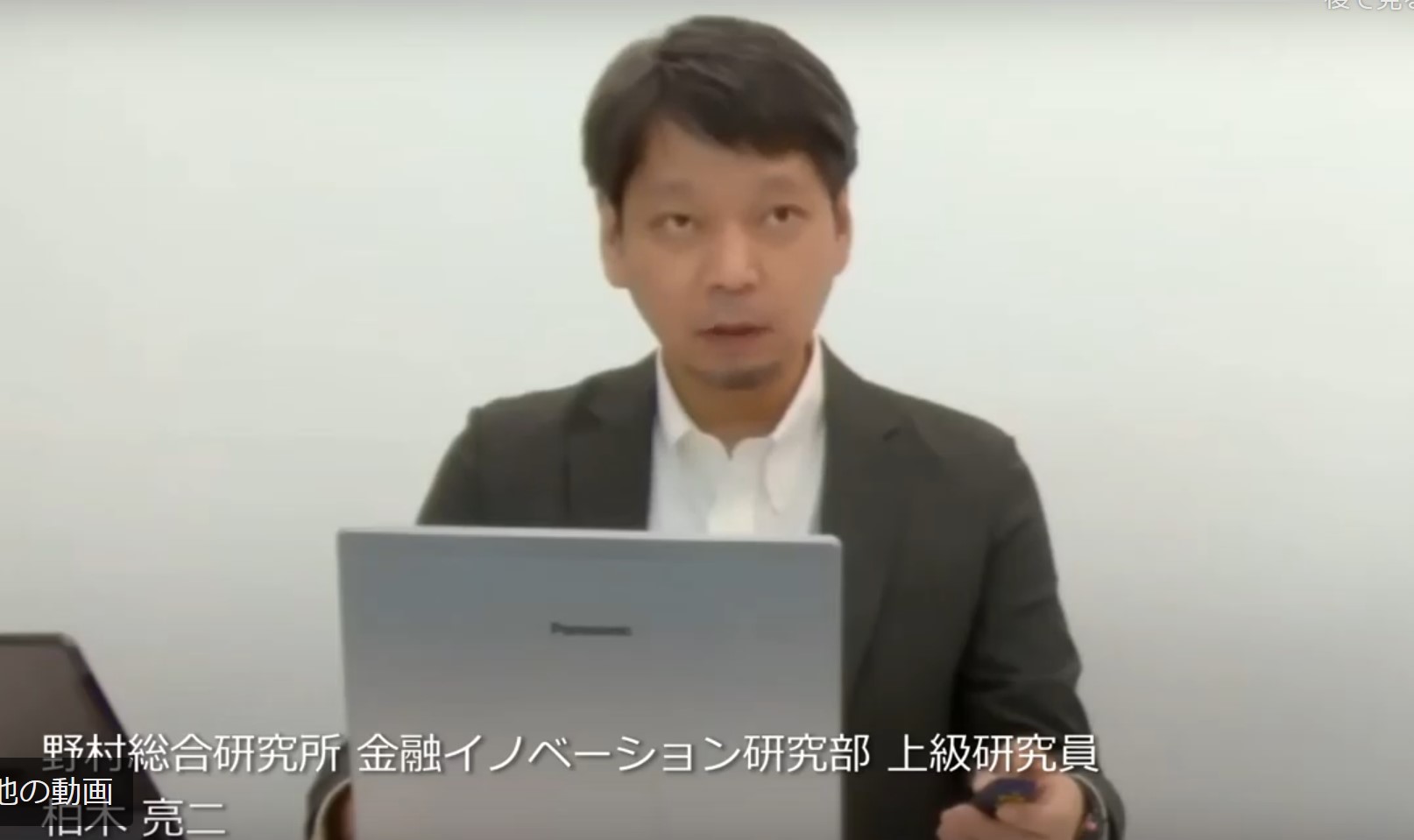 Speaking at an online Brown Bag Lunch seminar on June 29, 2020, financial sector expert Ryoji Kashiwagi outlined the many ways in which the COVID-19 outbreak is accelerating major changes in the fintech sector.
Kashiwagi, a senior researcher in the Financial Market & Innovation Research Department of the Nomura Research Institute, noted that the pandemic has accelerated the shift to cashless settlements, cloud computing, and the use of APIs, and has ushered in a digital transformation (DX) in corporate operations.
The fintech businesses is evolving rapidly due to these advances, he said, particularly as readily available API technology is enabling many more companies to offer financial services.
Masao Nishikawa, policy adviser for the Foundation, moderated the web-based seminar, raising such points as the government's response to digital infrastructure development and the implication of the recent spate of bankruptcies of fintech firms.
Click to view the seminar and presentation materials (both in Japanese only). INQUIRIES
Click on the link below to contact an expert or submit a question.