NEWS
NEWS
Senior Fellow Ke Long Wins Kashiyama Prize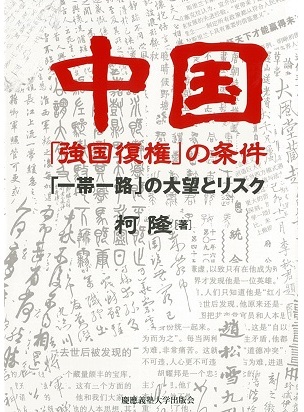 Senior Fellow Ke Long's Chugoku "kyokoku fukken" no joken: "Ittai ichiro" no taibo to risuku (China's Resurgence as a Superpower: Issues and Risks in the Belt and Road Initiative), published by Keio University Press in April 2018, was awarded the thirteenth Junzo Kashiyama Prize in the category of general publications in October 2018.
The prize is presented each year to one academic and one general readership book offering new insights into international affairs by the Kashiyama Scholarship Foundation.
In his award-winning work, Ke Long traces the tortuous path China has taken since the Opium War more than a century and a half ago and analyzes the myriad issues it must address to achieve orderly growth and regain its place as the "Middle Kingdom." INQUIRIES
Click on the link below to contact an expert or submit a question.