NEWS
NEWS
Sakamoto, Shibuya Present Data-Backed Analysis of Japan's Baby Crisis at Foreign Correspondents' Club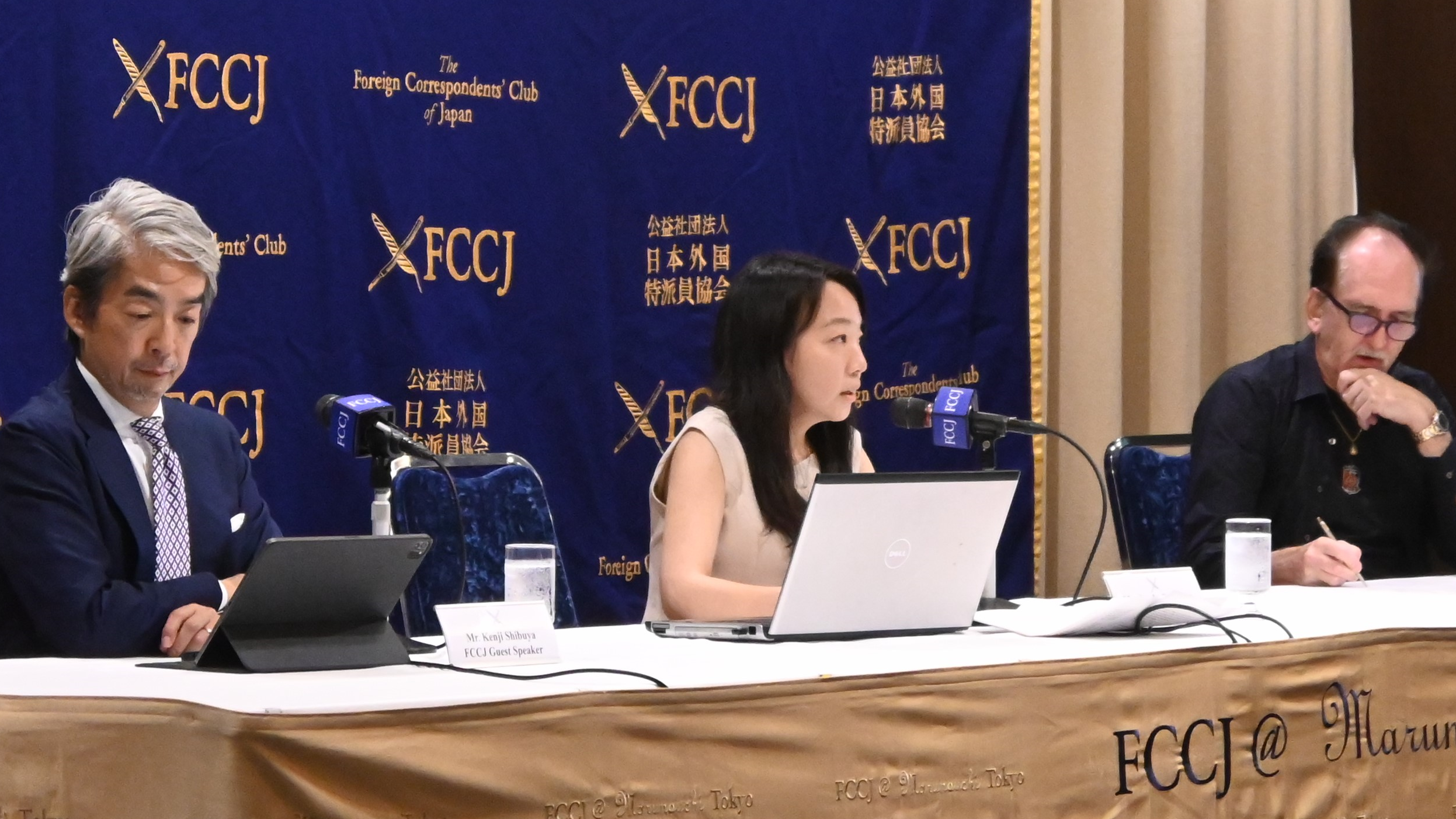 Drawing on extensive data obtained from various surveys, Senior Fellow Haruka Sakamoto and Research Director Kenji Shibuya rejected commonly held myths about the causes of Japan's declining birthrate and presented a clearer picture of the factors driving down the fertility rate during a June 7 press conference at the Foreign Correspondents' Club of Japan.
Japan is heading towards a demographic crisis, with the number of births in 2022 falling below 800,000 for the first time and the fertility rate declining to a record-tying low of 1.26. While this has been attributed to such factors as changing values among young people, diversification of online entertainment, and women's attainment of higher educational levels, the most direct cause appears to be the number of people who remain unmarried.
The lifetime unmarried rate among 50-year-old males, for example, jumped from 2.60% in 1980 to 23.37% in 2015, with half of singles aged 18–39 expressing no interest in dating with the opposite sex in 2015. The number of complete births among couples, meanwhile, has remained largely unchanged over the past four decades at around 2.0, suggesting that those who do get married continue to produce the same number of children.
A key factor behind the choice to remain unmarried appears to be economic, as higher-income males were more likely to have children—a finding just as true for the 1943–47 birth cohort as for the 1971–75 cohort. The share of men without children jumped from 25.7% to 62.8% between the two cohorts when their annual income was ¥3 million, but increased only from 6.9% to 20.0% when they earned ¥6 million.
This implies that the falling birthrate is due more to a stagnant economy and the dearth of well-paying jobs for young people. Rather than boosting childcare support to induce changes in the behavior of individuals, a more effective approach may be to encourage structural changes in the mindset of policymakers.
"Press Conference: Japan's Baby Crisis: Why Does the Birth Rate Keep Falling?" Foreign Correspondents' Club of Japan
https://www.fccj.or.jp/event/press-conference-japans-baby-crisis-why-does-birth-rate-keep-falling
Profile of Senior Fellow Haruka Sakamoto
https://www.tokyofoundation.org/experts/detail.php?id=656
Profile of Research Director Kenji Shibuya
https://www.tokyofoundation.org/experts/detail.php?id=653 INQUIRIES
Click on the link below to contact an expert or submit a question.