NEWS
NEWS
Springer Publishes "Future Design" by Senior Fellow Saijo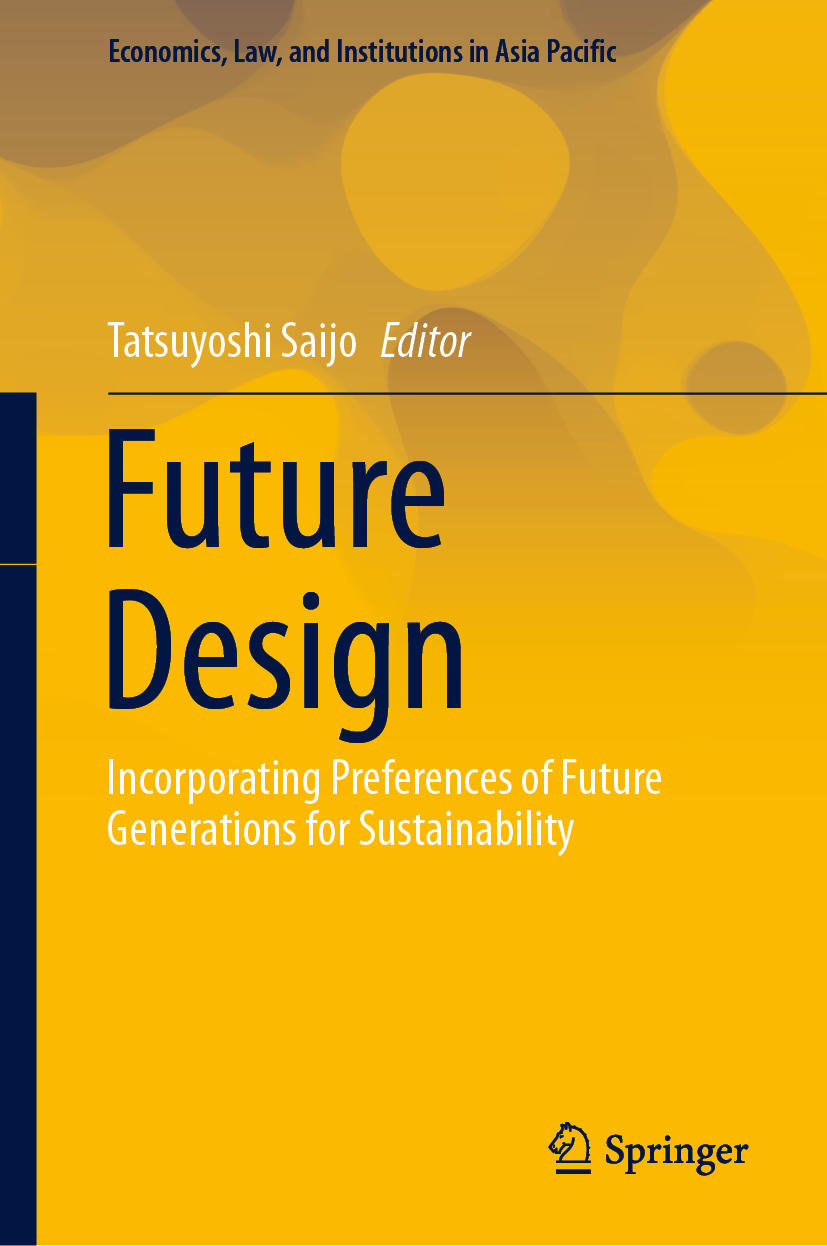 Our economic and political systems are focused on the needs of the present, with little heed being paid to the concerns of past and future generations. This hampers the sustainable allocation of resources and the election of officials with foresight.
A new book edited by Senior Fellow Tatsuyoshi Saijo and published by Springer proposes a new "Future Design" framework that takes the interests of future generations into account when reaching decisions in fields like the environment, urban management, forestry, water management, and finance.
Future Design: Incorporating Preferences of Future Generations for Sustainability
https://www.springer.com/jp/book/9789811554063
Profile of Senior Fellow Tatsuyoshi Saijo
https://www.tkfd.or.jp/en/experts/detail.php?id=70 INQUIRIES
Click on the link below to contact an expert or submit a question.