EXPERTS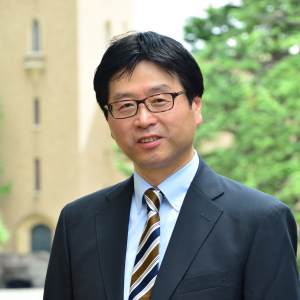 Last updated : October 04, 2023
Professor, Faculty of Social Sciences, Waseda University
Areas of Expertise

Modern Japanese political and diplomatic history
history of East Asian international relations
contemporary Japan-China relations
Bio
Liu Jie was born in Beijing in 1962 and specializes in modern Japanese political and diplomatic history, the history of East Asian international relations, and contemporary Japan-China relations. He completed his doctoral program at the Graduate School of Humanities, University of Tokyo, in 1993. Liu was previously a research fellow at the Japan Society for the Promotion of Science. In April 1996, he assumed the position of a full-time lecturer at Waseda University's Faculty of Social Sciences, becoming an associate professor in 1998 and a professor in 2003. He has also served as a visiting researcher at Columbia University and was an Asia Fellow at the Asahi Shimbun. Liu is the recipient of the twelfth Ohira Masayoshi Memorial Award and the seventh Nakasone Yasuhiro Award.
Research Program
Pre- and Post-COVID Chinese Society, Economy, and Politics
Select Publications
Liu Jie, Toward a History Beyond Borders, Harvard University Asia Center, 2012.
Liu Jie, New Perspectives on International Studies in Asia-Pacific, Waseda University Press, 2021.
Liu Jie, The Security Environment in Modern East Asia, National Institute for Defense Studies, 2022.
Liu Jie, "Toward a Partnership Based on Historical Reconciliation and Mutual Trust," in Sustainable Development Disciplines for Humanity: Breaking Down the 5Ps—People, Planet, Prosperity, Peace, and Partnerships, Springer, 2023.