EXPERTS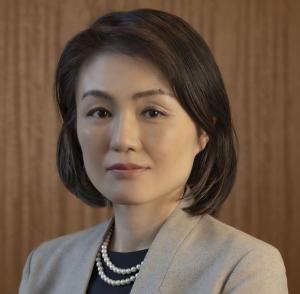 RESEARCH FELLOW
Naoko Eto
Last updated : October 04, 2023
Professor, Gakushuin University
Areas of Expertise

East Asian affairs
contemporary Chinese politics
Japan-China relations
Bio
Her main research interests include contemporary Chinese politics, Japan-China relations, and East Asian affairs. Before taking up her current position, she was an associate senior research fellow at the Institute of Developing Economies, Japan External Trade Organization (IDE-JETRO) and a research fellow at the Center for Area Studies, National Institutes for the Humanities (NIHU). She was also a visiting research fellow at the School of International Studies, Peking University, and the East Asian Institute, Singapore National University. She holds an MA in international policy studies from Stanford University and a PhD in political science from Keio University.
Research Program
Pre- and Post-COVID Chinese Society, Economy, and Politics
Select Publications
"An Emerging Structure of Japan-China Relations: Constant Maritime Tension and Mutual Cooperation," in Center for Strategic and International Studies, Japanese Views on China and Taiwan: Implications for the U.S.-Japan Alliance, March 1, 2018 (available at https://www.csis.org/events/japanese-views-china-and-taiwan-implications-us-japan-alliance).
"Anti-Western Sentiment in Chinese Politics: Why China Rejects Universal Values," Contemporary Japan and East Asian Studies (当代日本与东亚研究), 2, no.3, April 1, 2018 (available at http://jeast.ioc.u-tokyo.ac.jp/numbers/20180301-01.html).
"Emerging Challenges of Japan's Cooperative Approach to China," East Asian Policy, 12, no. 4, pp. 34–46 (2020).
"Japan-China Strategic Communications Dynamics under the Belt and Road Initiative: The Case of 'Third Country Business Cooperation,'" Asian Perspective, vol. 45, no. 3, Summer 2021, pp. 533–58.
"The Xi Jinping administration's desire for legitimacy: The strategic implication of its 'new political party system,'" Journal of Contemporary East Asia Studies, vol. 11, issue 2 (2022) (https://www.tandfonline.com/toc/reas20/current).
"China's Quest for Huayu Quan: Can Xi Jinping Change the Terms of International Discourse?" Views on China, Tokyo Foundation of Policy Research, October 3, 2017 (http://www.tokyofoundation.org/en/articles/2017/china2019s-quest-for-huayu-quan-can-xi-jinping-change-the-terms-of-international-discourse).

"Why Does the Xi Jinping Administration Advocate the 'Sinicization' of Religion?" SPF China Observer, Sasakwa Peace Foundation, August 11, 2018 (https://www.spf.org/spf-china-observer/en/document-detail008.html).

"Japan's Strategy for Balancing China: The Gravity of Universal Values in the 'Free and Open Indo-Pacific' (FOIP)," Strategic Japan Working Papers, Center for Strategic and International Studies, April 1, 2019 (https://csis-prod.s3.amazonaws.com/s3fs-public/FINAL_Working%20Paper_Naoko%20Eto_0.pdf).