EXPERTS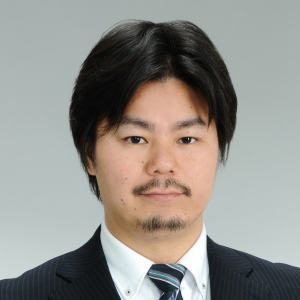 SENIOR FELLOW
Takuho Mitsunaga
Last updated : October 04, 2023
Associate Professor, Faculty of Information Networking for Innovation and Design, Toyo University
Areas of Expertise

Cyber security
data science
computer science
Bio
After completing his degree from the Graduate School of Informatics at Kyoto University, Takuho Mitsunaga worked for a startup engaged in responding to security incidents and conducting R&D. Later, he took a position in the early warning group of JPCERT/CC, analyzing targeted attacks and other cyberattacks. From 2015, he was an associate professor at the Secure Information Society Research Group of the University of Tokyo, where he researched cyber security and new technologies, such as IoT and big data, and their links with security. He also has speaker experience at Black Hat Series Events and is co-author of Protecting Business from Cyber Attack (published by NTT) and Whitepaper for information Security 2013 (published by IPA).
Research Program
The Impact of Digital Transformation on Japanese Social Structure
Select Public tions
Matsuda, M. Fujimoto, T. Mitsunaga, "Detection of Malicious Tools by Monitoring DLL using Deep Learning," IPSJ Journal vol. 28, pp. 1052–1064.
Matsuda, M. Fujimoto, T. Aoyama and T. Mitsunaga, "Cyber Security Risk Assessment on Industry 4.0 using ICS testbed with AI and Cloud," Proceedings of 2019 IEEE Conference on Application, Information and Network Security (AINS), 2019 Nov, pp. 54-59.
Mitsunaga, Y. Manabe, and T. Okamoto, "A Secure M + 1st Price Auction Protocol Based on Bit Slice Circuits." IEICE TRANSACTIONS on Fundamentals of Electronics, Communications and Computer Sciences, Vol. E99-A, No.8, pp. 1591-1599, August 2016.