EXPERTS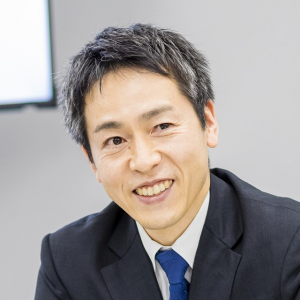 SENIOR FELLOW
Kazutaka Matsuzaki
Last updated : November 30, 2023
Associate Professor, Faculty of Global Informatics, Chuo University
Areas of Expertise

Software engineering
industrial control system security
Bio
Kazutaka Matsuzaki holds a PhD in information science and technology. He has been in his current position since the opening of the Faculty of Global Informatics, Chuo University, in April 2019. He has been engaged in various consulting projects in both public and private sectors regarding information technology, including at the Mitsubishi Research Institute. Currently, he participates in the activities of the Information-technology Promotion Agency, Industrial Cyber Security Center, and the Collaborative Innovation Partnership Control System Security Center and works to improve the security of industrial control systems. In addition, he is the chairman of the IEC TC9 AHG20 (information security in the railway domain) Domestic Working Group in international standard activities.
Research Program
The Impact of Digital Transformation on Japanese Social Structure
Select Publications
Kazutaka Matsuzaki, Naota Sawabe, Ryo Maeda, Dai Suzuki, Takahiro Matsuura, Hiromu Hamada, Cybersecurity Evaluation Methodology for Distributed Energy Resources: Industrial Demonstration, 46th Annual Conference of the IEEE Industrial Electronics Society, IEEE, 2020/10.
Masatoshi Enomoto, Shu Hosokawa, Kazutaka Matsuzaki, A Testbed for Enhancing Control System Security, World Engineering Conference and Convention 2015, Science Council of Japan.