EXPERTS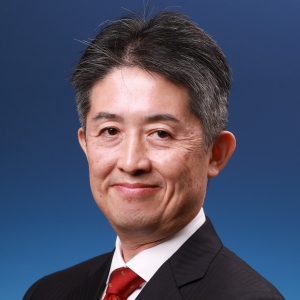 RESEARCH DIRECTOR
Taikan Oki
Last updated : December 07, 2023
Professor and Special Advisor to the President, University of Tokyo
Areas of Expertise

Global hydrology
global water resources
climate change
sustainable development
Bio
Taikan Oki was an associate professor at the Institute of Industrial Science, University of Tokyo, associate professor at the Research Institute for Humanity and Nature in Kyoto, and senior vice-rector of United Nations University. His areas of expertise are global hydrology and the sustainability of world water resources under climate change, including the virtual water trade and water footprint. He was one of the coordinating lead authors of the chapter on "Freshwater Resources" of the IPCC WGII AR5. He has received many awards, including the Biwako Prize for Ecology in 2011 and the Japan Academy Medal in 2008. He is the first Japanese AGU Fellow in the Hydrology Section (2014) and the first Japanese winner of the International Hydrology Prize (Dooge Medal, 2021).
Research Program
Future Vision for Sustainable Water Management
Select Publications
Anne-Marie Boulay, Jane Bare, Lorenzo Benini, Markus Berger, Michael J. Lathuilliere, Alessandro Manzardo, Manuele Margni, Masaharu Motoshita, Montserrat Nunez, Amandine Valerie Pastor, Bradley Ridoutt, Taikan Oki, Sebastien Worbe, Stephan Pfister, 2018: The WULCA consensus characterization model for water scarcity footprints: Assessing impacts of water consumption based on available water remaining (AWARE), Int J Life Cycle Assess, 23(2), 368-378.
Yoshihiko Iseri, Sayaka Yoshikawa, Masashi Kiguchi, Ryunosuke Tawatari, Shinjiro Kanae, Taikan Oki, 2018: Towards the incorporation of tipping elements in global climate risk management: Probability and potential impacts of passing a threshold, Sustainability Science, 13(2), 315-328.
Shizuki Fukuda, Keigo Noda, and Taikan Oki, 2019: How global targets on drinking water were developed and achieved, Nature Sustainability, 2, 429-434.
Tokuda, D., Kim, H., Yamazaki, D., and Oki, T., 2019: Development of a global river water temperature model considering fluvial dynamics and seasonal freeze‐thaw cycle, Water Resources Research, 55, 1366-1383.
Gavin D. Madakumbura, Hyungjun Kim, Nobuyuki Utsumi, Hideo Shiogama, Erich M. Fischer, Oyvind Seland, John F. Scinocca, Daniel M. Mitchell, Yukiko Hirabayashi, and Taikan Oki, 2019: Event-to-event intensification of the hydrologic cycle from 1.5°C to a 2°C warmer world, Scientific Reports, 9, 3483.
Yokohata, T., K. Tanaka, K. Nishina, K. Takahashi, S. Emori, M. Kiguchi, Y. Iseri, Y. Honda, M. Okada, Y. Masaki, A. Yamamoto, M. Shigemitsu, M. Yoshimori, T. Sueyoshi, K. Iwase, N. Hanasaki, A. Ito, G. Sakurai, T. Iizumi, M. Nishimori, W. H. Lim, C. Miyazaki, A. Okamoto, S. Kanae, and T. Oki, 2019: Visualizing the interconnections among climate risks, Earth's Future, 7, 85-100.
Koirala, S., H. Kim, Y. Hirabayashi, S. Kanae, and T. Oki, 2019: Sensitivity of global hydrological simulations to groundwater capillary flux parameterizations. Water Resources Research, 55, 402–425.
Mark O. Cuthbert, Richard G. Taylor, Guillaume Favreau, Martin C. Todd, Mohammad Shamsudduha, Karen G. Villholth, Alan M. MacDonald, Bridget R. Scanlon, D. O. Valerie Kotchoni, Jean-Michel Vouillamoz, Fabrice M. A. Lawson, Philippe Armand Adjomayi, Japhet Kashaigili, David Seddon, James P.R. Sorensen, Girma Yimer ebrahim, Michael Owor, Philip M. Nyenje, Yahaya Nazoumou, Ibrahim Goni, Boukari Issoufou Ousmane, Tenant Sibanda, Matthew J. Ascott, David M.J. Macdonald, William Agyekum, Youssouf Koussoube, Heike Wanke, Hyungjun Kim, Yoshihide Wada, Min-Hui Lo, Taikan Oki, and Neno Kukuric, 2019: Observed controls on resilience of groundwater to climate variability in sub-Saharan Africa, Nature, 572, 230-234.
Jun'ya Takakura, Shinichiro Fujimori, Naota Hanasaki, Tomoko Hasegawa, Yukiko Hirabayashi, Yasushi Honda, Toshichika Iizumi, Naoko Kumano, Chan Park, Zhihong Shen, Kiyoshi Takahashi, Makoto Tamura, Masahiro Tanoue, Koujiro Tsuchida, Hiromune Yokoki, Qian Zhou, Taikan Oki, and Yasuaki Hijioka, 2019: Dependence of economic impacts of climate change on anthropogenically directed pathways, Nature Climate Change, 9, 737-741.
Tom Gleeson, Lan Wang-Erlandsson, Miina Porkka, Samuel C. Zipper, Fernando Jaramillo, Dieter Gerten, Ingo Fetzer, Sarah E. Cornell, Luigi Piemontese, Line Gordon, Johan Rockstrom, Taikan Oki, Murugesu Sivapalan, Yoshihide Wada, Kate A Brauman, Martina Florke, Marc F.P. Bierkens, Bernhard Lehner, Patrick Keys, Matti Kummu, Thorsten Wagener, Simon Dadson, Tara J. Troy, Will Steffen, Malin Falkenmark, James S. Famiglietti, 2020: Illuminating water cycle modifications and Earth System resilience in the Anthropocene, Water Resources Research, doi: 10.1029/2019WR024957
Taikan Oki & Rose E. Quiocho, 2020: Economically challenged and water scarce: Identification of global populations most vulnerable to water crises, International Journal of Water Resources Development, 36:2-3, 416-428. doi: 10.1080/07900627.2019.1698413.
Tidar Bayu, Hyungjun Kim, and Taikan Oki, 2020: Water Governance Contribution to Water and Sanitation Access Equality in Developing Countries, Water Resources Research, 36:2-3, 416-428. DOI: 10.1080/07900627.2019.1698413
Shinjiro Yano, Masahiro Yamaguch, Eiji Yoko, Takuhiro Kanayama, Akihiro Kubota, Daikichi Ogawada, Akiko Matsumura, Martin Gomez-Garcia, Raymond Valiant Ruritan, Taikan Oki, 2020: Using the sectoral and statistical demand to availability index to assess freshwater scarcity risk and effect of water resource management, Journal of Hydrology X, 8, 100058. https://doi.org/10.1016/j.hydroa.2020.100058
Foufoula-Georgiou, Efi, Clement Guilloteau, Phu Nguyen, Amir Aghakouchak, Kuo-Lin Hsu, Antonio Busalacchi, F. Joseph Turk, Christa Peters-Lidard, Taikan Oki, Qingyun Duan, Witold Krajewski, Remko Uijlenhoet, Ana Barros, Pierre Kirstetter, William Logan, Terri Hogue, Hoshin Gupta, and Vincenzo Levizzani, 2020: Advancing Precipitation Estimation, Prediction, and Impact Studies, Bulletin of the American Meteorological Society, 101(9), E1584-E1592, September, https://doi.org/10.1175/BAMS-D-20-0014.1.
Champathong, A., Hanasaki, N., Kiguchi, M., Oki, T., 2020: Reconstructing the pristine flow of highly developed rivers? A case study on the Chao Phraya River, Hydrological Research Letters, 14(2),89-96.
Cheng-Yao Zhang and Taikan Oki, 2021: Optimal Multi-Sectoral Water Resources Allocation Based on Economic Evaluation Considering the Environmental Flow Requirements: A Case Study of Yellow River Basin, Water, 13, 2253. https://doi.org/10.3390/w13162253.
Daisuke Tokuda, Hyungjun Kim, Dai Yamazaki, and Taikan Oki, 2021: Development of a coupled simulation framework representing the lake and river continuum of mass and energy (TCHOIR v1.0), Geoscientific Model Development, 14, 5669-5693.
https://doi.org/10.5194/gmd-14-5669-2021.
Yizhou Huang, Daisuke Tokuda, Xudong Zhou, Taikan Oki, 2021: Global integrated modeling framework of riverine dissolved inorganic nitrogen with seasonal variation, Hydrological Research Letters, 15(3), 50-57. https://doi.org/10.3178/hrl.15.50.
Wenchao Ma, Yuta Ishitsuka, Akira Takeshima, Kenshi Hibino, Dai Yamazaki, Kosuke Yamamoto, Misako Kachi, Riko Oki, Taikan Oki, and Kei Yoshimura, 2021: Applicability of a nationwide flood forecasting system for Typhoon Hagibis 2019, Scientific Reports, 11, 10213. https://doi.org/10.1038/s41598-021-89522-8.
Masashi Kiguchi, Kumiko Takata, Naota Hanasaki, Boonlert Archevarahuprok, Adisorn Champathong, Eiji Ikoma, Chaiporn Jaikaeo, Sudsaisin Kaewrueng, Shinjiro Kanae, So Kazama, Koichiro Kuraji, Kyoko Matsumoto, Shinichiro Nakamura, Dzung Nguyen-Le, Keigo Noda, Napaporn Piamsa-Nga, Mongkol Raksapatcharawong, Prem Rangsiwanichpong, Sompratana Ritphring, Hiroaki Shirakawa, Chatuphorn Somphong, Mallika Srisutham, Desell Suanburi, Weerakaset Suanpaga, Taichi Tebakari, Yongyut Trisurat, Keiko Udo, Sanit Wongsa, Tomohito Yamada, Koshi Yoshida, Thanya Kiatiwat, and Taikan Oki, 2021: A review of climate-change impact and adaptation studies for the water sector in Thailand, Environmental Research Letters, 16(2), 023004. https://doi.org/10.1088/1748-9326/abce80.