EXPERTS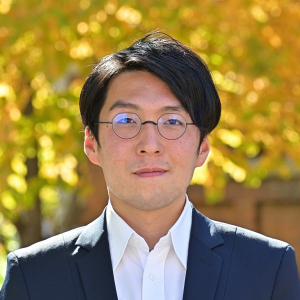 RESEARCH FELLOW
Shinsuke Asakawa
Last updated : October 04, 2023
Assistant Professor, Saga University
Areas of Expertise

Labor economics
economics of education
Bio
Received his BA in economics from Doshisha University and his MA and Ph D in economics from Osaka University. After working as a research fellow at the Japan Society for the Promotion of Science (DC2) and a specially appointed researcher at Osaka University, he became an assistant professor in the Faculty of Economics, Saga University, in 2022.
Research Program
The Impact of Quality of Education on Children's Cognitive and Noncognitive Skills
Select Publications
Asakawa, S. (2021). "Can Child Benefits Shape Parents' Child-rearing Preferences in Japan? Effects of Child Benefit Policy Expansions." Journal of Behavioral Economics and Finance, 14, 26–46.
Asakawa, S. & Sasaki, M. (2022). "Can Child Benefit Reductions Increase Maternal Employment? Evidence from Japan." Journal of the Japanese and International Economies, 66, 101231.
Asakawa, S., & Ohtake, F. (2022). "Impact of COVID-19 School Closures on the Cognitive and Non-cognitive Skills of Elementary School Students." RIETI Discussion Paper Series, 22-E-075.
Asakawa, S., Ohtake, F. & Sano, S. (2023). "The Impact of the COVID-19 Pandemic on the Academic Achievement of Elementary and Junior High School Students: Analysis Using Administrative Data from Amagasaki City." RIETI Discussion Paper Series, forthcoming.