EXPERTS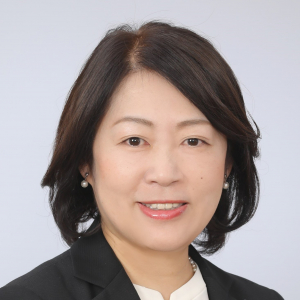 RESEARCH DIRECTOR
Miwa Ishihara
Last updated : October 04, 2023
Professor, Faculty of Health and Social Service, Kanagawa University of Human Services
Areas of Expertise

Nursing policy
nursing management
community-based integrated care system
infection control
Bio
Worked at Toranomon Hospital from 1990 to 1992 and in the Department of Infectious Disease Research, Institute of Medical Science, University of Tokyo, as an HIV/AIDS coordinator nurse in 1993. Completed HIV/AIDS Care for Primary Health Care Provider training at Washington State University in the United States through the AIDS Prevention Foundation Fellowship Program in 1993. Joined the Ministry of Health and Welfare in 1995 as a nursing officer, going on to work in the Health Service Bureau, Health Policy Bureau, Health and Welfare Bureau for the Elderly, and Social Welfare and War Victims' Relief Bureau. Became a professor in the Graduate School of Nursing, Miyagi University, in 2017 and has been a professor in the Faculty of Health and Social Service and director of the Center for Professional Education, Kanagawa University of Human Services, since April 2020. Received her doctorate in planning design from the Graduate School of Planning Design, Miyagi University, in March 2023.
Research Program
Improving Accessibility of Home-visit Nursing Services
Select Publications
Hanako Misao, Masako Yamada, Kazuko Ikeda, Miwa Ishihara, "The role and function of the HIV/AIDS coordinator nurse in Japan," Journal of the Association of Nurses in AIDS Care 11(4) 89-96 2000.