EXPERTS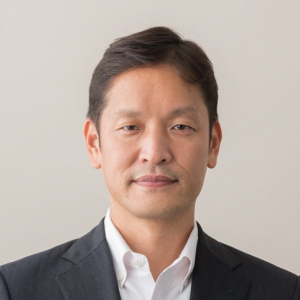 SENIOR FELLOW
Kensuke Kubo
Last updated : February 07, 2023
Associate Professor, Faculty of Business and Commerce, Keio University
Areas of Expertise

Industrial organization
competition policy
Bio
Kensuke Kubo is an Associate Professor in the Faculty of Business and Commerce at Keio University and Chief Economist of Tokyo University Economic Consulting. His field of specialization is industrial organization, with a focus on the application of economic analysis to competition matters. Prior to joining Keio University in 2018, Kensuke was a Senior Vice President at a US-headquartered consulting firm. From June 2014 to May 2016, he headed the economic analysis team in the Mergers and Acquisitions Division of the Japan Fair Trade Commission, and before that he was a researcher at the Institute of Developing Economies, Japan External Trade Organization. Kensuke holds a Ph.D. in Agricultural and Resource Economics from the University of California, Berkeley.
Research Program
Dissecting the Growth Problems of Japanese Start-ups
Select Publications
Jha, Shikha, Kensuke Kubo, and Bharat Ramaswami. "International Trade and Risk Sharing in the Global Rice Market: The Impact of Foreign and Domestic Supply Shocks." Asian Development Review, Vol. 33, No. 1, pp. 162-182. March 2016. doi:10.1162/ADEV_a_00064.
Chatterjee, Chirantan, Kensuke Kubo, Viswanath Pingali. "The Consumer Welfare Implications of Governmental Policies and Firm Strategy in Markets for Medicines." Journal of Health Economics, 44, pp. 255-273. December 2015. doi: 10.1016/j.jhealeco.2015.09.001.
Fuwa, Nobuhiko, Seiro Ito, Kensuke Kubo, Takashi Kurosaki, and Yasuyuki Sawada. "How Does Credit Access Affect Children's Time Allocation? Evidence from Rural India." Journal of Globalization and Development, Vol. 3, No. 1. June 2012. doi: 1515/1948-1837.1095.
Iizuka, Toshiaki, and Kensuke Kubo. "The Generic Drug Market in Japan: Will It Finally Take Off?" Health Economics, Policy and Law, Vol. 6, No. 3, pp. 369-389. June 2011. Doi: 10.1017/S1744133110000332.
Sawada, Yasuyuki, Kensuke Kubo, Nobuhiko Fuwa, Seiro Ito, and Takashi Kurosaki. "On the Mother and Child Labor Nexus under Credit Constraints: Findings from Rural India." Developing Economies, Vol. 44, No. 4, pp. 465-499. December 2006. Doi: 10.1111/j.1746-1049.2006.00025.x.
Aoki, Reiko, Kensuke Kubo, and Hiroko Yamane. "Patent Policy and Public Health in Developing Countries: Lessons from Japan." Bulletin of the World Health Organization, Vol. 84, No. 5, pp. 417-418. May 2006. doi: 10.2471/BLT.06.029728.
Shigetomi, Shinichi, Kensuke Kubo, and Kazunari Tsukada. The World Food Crisis and the Strategies of Asian Rice Exporters. Spot Survey No. 32. Institute of Developing Economies. February 2011.
Kubo, Kensuke. "Productivity, R&D, and Intellectual Property Rights in East Asia and India." In Fujita, Masahisa, Ikuo Kuroiwa and Satoru Kumagai, eds. The Economics of East Asian Integration: A Comprehensive Introduction to Regional Issues. Edward Elgar. pp.148-177. July 2011. doi: 10.4337/9780857930125.00014.
Kubo, Kensuke and Hiroko Yamane. "Determinants of HIV/AIDS Drug Prices for Developing Countries: Analysis of Global Fund Procurement Data." In Uchimura, Hiroko ed., Making Health Services More Accessible in Developing Countries: Finance and Health Resources for Functioning Health Systems, Palgrave Macmillan. pp. 137-172. October 2009.