EXPERTS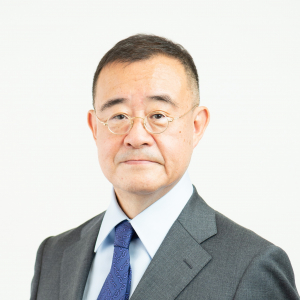 RESEARCH DIRECTOR
Shumpei Takemori
Last updated : February 07, 2023
Senior Fellow (Specially Appointed), Research Institute of Economy, Trade, and Industry; Chairman, Mitsubishi UFJ Research and Consulting
Areas of Expertise

Macroeconomics
international finance
financial crisis
world economic history
growth theory
Bio
In 1981, he enrolled in Keio University's Graduate School of Economics and became an assistant professor of economics at the University in March 1985. He entered the PhD program in economics at the University of Rochester in 1985, obtaining a Ph.D. in 1989. He became an associate professor at Keio University in 1990 and was promoted to professor in 1997. His book on deflation in the Japanese economy was awarded the prestigious Yomiuri Yoshino Sakuzo Prize in 2003. He became a research fellow at Yomiuri Shimbun in 2003 and has been writing a monthly column for the newspaper since September 2016. In 2019, he became an expert member of the Japanese government's Council on Economic and Fiscal Policy, serving in the post until November 2021. He retired from Keio University in March 2021 and has been a specially appointed senior fellow at the Research Institute of Economy, Trade, and Industry and chairman of the Mitsubishi UFJ Research and Consulting since spring of the same year.
Research Program
Dissecting the Growth Problems of Japanese Start-ups
Select Publications
Ronald W Jones and Shumpei Takemori, "Foreign Monopoly and Optimal Tariffs for the Small Open Economy," European Economic Review 33(9), December 1989, 1691-1707.
Shumpei Takemori and Masatoshi Tsumagari, "Optimal Trade Taxes in the Presence of Foreign Ownership and Equity Exchanges," Journal of International Economics 36(3-4), May 1994, 483-500.
Shumpei Takemori and Masatoshi Tsumagari, "A Political Economy Theory of Foreign Investment: An Alternative Approach," Japan and the World Economy 9(4), December 1997, 515-531.
Shumpei Takemori and Kenji Wada, "Crisis and Creative Destruction: Cases of Korean and Japanese Stock Markets," Asia-Pacific Financial Markets 10(4), December 2003.
Zaki Laidi, Shumpei Takemori, and Yves Tiberghien, "Toward a Euro-Pacific Partnership, Project Syndicate, July 5, 2019.