EXPERTS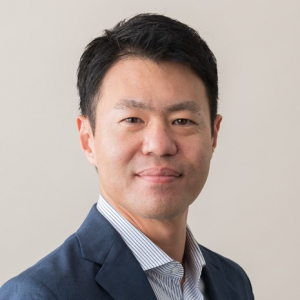 RESEARCH DIRECTOR
Shintaro Yamaguchi
Last updated : October 04, 2023
Professor, Faculty of Economics, University of Tokyo
Areas of Expertise

Labor economics
family economics
economics of education
Bio
Shintaro Yamaguchi specializes in labor economics, which analyzes the labor market, and family economics, which studies marriage, childbirth, and child rearing using economic methods. He is a member of the Council for Gender Equality in the Cabinet Office, a member of the editorial board of the Asahi Shimbun, and a columnist for the Nihon Keizai Shimbun. He earned his PhD in economics from the University of Wisconsin-Madison in 2006. He was an associate professor at McMaster University, Canada, and an associate professor at the University of Tokyo before assuming his current position in 2019.
Research Program
The Impact of Quality of Education on Children's Cognitive and Noncognitive Skills
Select Publications
Masato Ikeda, Shintaro Yamaguchi, Online learning during school closure due to COVID-19, Japanese Economic Review, June 2021.
Hirotake Ito, Makiko Nakamuro, Shintaro Yamaguchi, Effects of class-size reduction on cognitive and non-cognitive skills, Japan and the World Economy 53 March 2020.
Shintaro Yamaguchi, Effects of parental leave policies on female career and fertility choices, Quantitative Economics 10(3) 1195-1232 July 2019.
Shintaro Yamaguchi, Yukiko Asai, Ryo Kambayashi, How does early childcare enrollment affect children, parents, and their interactions? Labour Economics 55 56-71 December 2018.
Shintaro Yamaguchi, Yukiko Asai, Ryo Kambayashi, Effects of subsidized childcare on mothers' labor supply under a rationing mechanism, Labour Economics 55 1-17 December 2018.
Shintaro Yamaguchi, Changes in returns to task-specific skills and gender wage gap, Journal of Human Resources 53(1) 32-70 December 1, 2018.
Shintaro Yamaguchi, Family Policies and Female Employment in Japan, Japanese Economic Review 68(3) 305-322 September 2017.