EXPERTS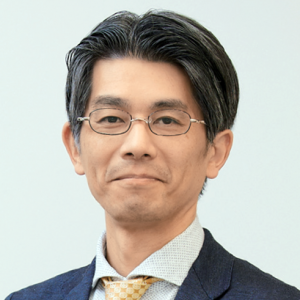 SENIOR FELLOW
Takahiro Tabuchi
Last updated : December 07, 2023
Associate Director, Cancer Control Center, Osaka International Cancer Institute
Areas of Expertise

Public health
epidemiology
tobacco control
health disparities
Bio
Takahiro Tabuchi, MD, PhD, is an associate director in the Department of Cancer Epidemiology, Cancer Control Center, Osaka International Cancer Institute. He obtained a PhD in public health from Osaka University in 2011. Dr. Tabuchi graduated from the Faculty of Medicine of Okayama University and received a medical degree in 2001. While working toward a PhD, he worked as a hematologist and internal medicine physician in a variety of clinical settings until 2011. His PhD thesis was on chronic tuberculosis infection among homeless people in Osaka. He has worked in tobacco control since 2011. His specialties are public health and epidemiology, including social determinants of health, health disparity, cancer epidemiology, and tobacco control.
Research Program
Using Health Metrics to Monitor and Evaluate the Impact of Health Policies
Select Publications
Yoshioka T, Tabuchi T. Combustible cigarettes, heated tobacco products, combined product use, and periodontal disease: A cross-sectional JASTIS study. PloS One 2021; 16(3): e0248989.
Takada M, Tabuchi T, Iso H. Newly diagnosed disease and job loss: A nationwide longitudinal study among middle-aged Japanese. Occup Environ Med 2021; 78(4): 279-85.
Tabuchi T. Science and Practice for Heated Tobacco Products. Singapore: Springer; 2021.
Sugimoto K, Tabuchi T, Okawa S, et al. Hospital volume and postoperative survival for three urological cancers: Prostate, kidney, and bladder. Int J Urol 2021.
Siripongvutikorn Y, Tabuchi T, Okawa S. Workplace smoke-free policies that allow heated tobacco products and electronic cigarettes use are associated with use of both these products and conventional tobacco smoking: The 2018 JASTIS study. Tob Control 2021; 30(2): 147-54.
Okubo R, Yoshioka T, Nakaya T, et al. Urbanization level and neighborhood deprivation, not COVID-19 case numbers by residence area, are associated with severe psychological distress and new-onset suicidal ideation during the COVID-19 pandemic. J Affect Disord 2021; 287: 89-95.
Okawa S, Tabuchi T, Nakata K, et al. Three-year survival from diagnosis in surgically treated patients in designated and nondesignated cancer care hospitals in Japan. Cancer Science 2021; 112(6): 2513-21.
Odani S, Tabuchi T. Prevalence of heated tobacco product use in Japan: The 2020 JASTIS study. Tob Control 2021.
Miyawaki A, Tabuchi T, Tomata Y, Tsugawa Y. Association between participation in the government subsidy programme for domestic travel and symptoms indicative of COVID-19 infection in Japan: Cross-sectional study. BMJ Open 2021; 11(4): e049069.
Miyawaki A, Tabuchi T, Ong MK, Tsugawa Y. Age and Social Disparities in the Use of Telemedicine During the COVID-19 Pandemic in Japan: Cross-sectional Study. Journal of Medical Internet Research 2021; 23(7): e27982.
Miyaguni Y, Tabuchi T, Aida J, et al. Community social support and onset of dementia in older Japanese individuals: A multilevel analysis using the JAGES cohort data. BMJ Open 2021; 11(6): e044631.
Matsuyama Y, Tabuchi T. Heated tobacco product use and combustible cigarette smoking relapse/initiation among former/never smokers in Japan: The JASTIS 2019 study with 1-year follow-up. Tob Control 2021.
Matsuyama Y, Aida J, Takeuchi K, Koyama S, Tabuchi T. Dental Pain and Worsened Socioeconomic Conditions Due to the COVID-19 Pandemic. J Dent Res 2021; 100(6): 591-8.
Matsubayashi K, Tabuchi T, Iso H. Tobacco Price Increase and Successful Smoking Cessation for Two or More Years in Japan. Nicotine & Tobacco Research 2021; 23(4): 716-23.
Lau YK, Okawa S, Meza R, Katanoda K, Tabuchi T. Nicotine dependence of cigarette and heated tobacco users in Japan, 2019: A cross-sectional analysis of the JASTIS Study. Tob Control 2021.
Koyama S, Tabuchi T, Okawa S, et al. Changes in Smoking Behavior Since the Declaration of the COVID-19 State of Emergency in Japan: A Cross-sectional Study from the Osaka Health App. J Epidemiol 2021; 31(6): 378-86.
Ishii K, Tabuchi T, Iso H. Combined patterns of participation in cervical, breast, and colorectal cancer screenings and factors for non-participation in each screening among women in Japan. Prev Med 2021: 106627.
Imura Y, Tabuchi T. Exposure to Secondhand Heated-Tobacco-Product Aerosol May Cause Similar Incidence of Asthma Attack and Chest Pain to Secondhand Cigarette Exposure: The JASTIS 2019 Study. International Journal of Environmental Research and Public Health 2021; 18(4): 1766.
Ikeda T, Igarashi A, Odani S, Murakami M, Tabuchi T. Health-Related Quality of Life during COVID-19 Pandemic: Assessing Impacts of Job Loss and Financial Support Programs in Japan. Applied Research in Quality of Life 2021: 1-17.
Ichikawa M, Hori A, Inada H, Tabuchi T. Intensified advertising of heated tobacco products in Japan: An apparent shift in marketing strategy. Tob Control 2021.