EXPERTS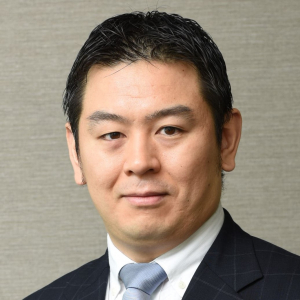 SENIOR FELLOW
Hiroaki Kuwajima
Last updated : December 07, 2023
Haas Executive Fellow, Haas School of Business, University of California, Berkeley
Areas of Expertise

Corporate strategy
corporate transformation
open innovation
dynamic capability
entrepreneurial leadership
industrial clusters
Bio
Hiroaki Kuwajima is a Haas Executive Fellow, University of California, Berkeley, specializing in global corporate innovation. Starting his career at Mitsubishi Corporation as a commodity trader, he mainly pursued a business professional career, including working as a strategy consultant, and managed two Japanese companies, including as executive vice president of Linkers Corporation based in Tokyo. Currently based in Silicon Valley, he is researching global corporate innovation and business model transformation and concurrently advising top management at Japanese companies in the automotive, food, and retail sectors. Kuwajima holds a BA in economics (University of Tokyo), master of business administration (Harvard Business School), and master in public administration (Harvard Kennedy School). He also contributes articles to the Nikkei (Keizai Kyoshitsu), Toyo Keizai Online, and Nikkei Technology Online.
https://haas.berkeley.edu/faculty/hiroaki-kuwajima/
Research Program
Strategies for Technological Innovation and Economic Revitalization in the New Era of Global Competition
Select Publications
Hiroaki Kuwajima, "Keeping Politics Out of the Japan-China Economic Relationship," contributed article, Beijing: Carnegie-Tsinghua Center for Global Policy, Feb 2014, http://carnegietsinghua.org/2014/02/28/keeping-politics-out-of-japan-china-economic-relationship/h243.
Hiroaki Kuwajima, "State Capitalism Going Forward: Japan's Experience and Some Observations," 2012 Working Paper Series No.5, Global Emerging Voices Program (A Europe-Asia Pacific Dialogue on China and Global Order): Torino World Affairs Institute, Nov 2013.
Hiroaki Kuwajima, "Abe's Real Challenge Is the Japanese Economy," Asia Pacific Bulletin No.226, Washington, D.C.: East-West Center, Aug 2013, http://www.eastwestcenter.org/publications/abe%E2%80%99s-real-challenge-the-japanese-economy.
Hiroaki Kuwajima, Liliana Rivera, Ravinder Saroop, Jun Takai, and Daisuke Ueda, "Automotive Cluster in the State of Maharashtra in India," Boston: Institute for Strategy & Competitiveness, Harvard Business School, May 2010,
https://www.isc.hbs.edu/resources/courses/moc-course-at-harvard/Documents/pdf/student-projects/India_(Maharashtra)_Automotive_2010.pdf.