EXPERTS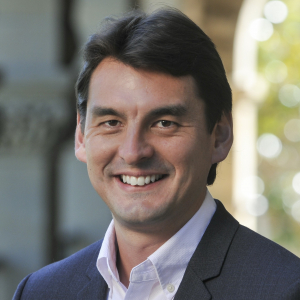 SENIOR FELLOW
Kenji Kushida
Last updated : October 04, 2023
Senior Fellow, Asia Program, Carnegie Endowment for International Peace; International Research Fellow, Canon Institute for Global Studies
Areas of Expertise

Information technology innovation
Silicon Valley's economic ecosystem
Japan's startup ecosystem
Japan's political economic transformation
Fukushima nuclear disaster
Bio
Kenji Kushida holds a PhD in political science from the University of California, Berkeley, an MA in East Asian studies and BAs in economics and East Asian studies, all from Stanford University.
Research Program
Strategies for Technological Innovation and Economic Revitalization in the New Era of Global Competition
Select Publications
Kushida, Kenji E. (2021). "Abenomics and Japan's Entrepreneurship and Innovation: Is the Third Arrow Pointed in the Right Direction for Global Competition in the Silicon Valley Era?" Takeo Hoshi and Phillip Lipscy, ed. The Political Economy of the Abe Government and Abenomics Reforms. Cambridge University Press.
Kushida, Kenji E. (2018) "Departing Silicon Valley: Japan's New Startup Ecosystem." In Martin Fackler and Yoichi Funabashi ed., Reinventing Japan: New Directions in Global Leadership. Praeger.
Kushida, Kenji E. "The Politics of Commoditization in Global ICT Industries: A Political Economy Explanation of the Rise of Apple, Google, and Industry Disruptors." Journal of Industry, Competition and Trade. (2015)
Kushida, Kenji E. "The Impact of Digital Technologies on Innovation Policy" in Research Handbook on Digital Transformations, edited by F. Xavier Olleros and Majlinda Zhegu. Cheltenham, UK: Edward Elgar Publishing, 2016.
Kushida, Kenji E. "Leading without Followers: How Politics and Market Dynamics Trapped Innovations in Japan's Domestic 'Galapagos' Telecommunications Sector." Journal of Industry, Competition and Trade 11, no. 3 (2011): 279-307.