EXPERTS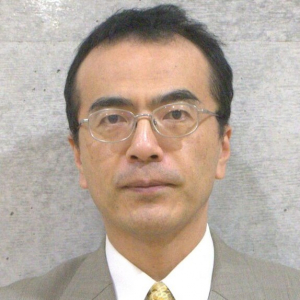 RESEARCH DIRECTOR
Yukio Maeda
Last updated : December 07, 2023
Professor, Interfaculty Initiative in Information Studies, University of Tokyo
Areas of Expertise

Elections
public opinion
data sharing and preservation
Bio
Yukio Maeda is professor of political science at the Inter-Faculty Initiative in Information Studies, University of Tokyo. He earned his BA and MA at the University of Tokyo's Department of Law and Political Science in 1993 and 1995, respectively. He earned his PhD in political science from the Department of Political Science, University of Michigan, in 2001. He served as a Japanese local committee member for many international academic surveys, including the Comparative Study of Electoral Systems (CSES), Asian Barometer, World Value Survey (WVS), and East Asian Social Survey (EASS).
Research Program
Plans for Sustainable and Politically Acceptable Fiscal Consolidation and Social Insurance Reform from the Perspectives of Behavioral Economics and Political Science
Select Publications
"The Development of DPJ Partisanship from a Fraction to a Majority (and Back Again?)." In Japan under the DPJj: The Politics of Transition and Governance, eds. Kenji E. Kushida and Phillip Y. Lipscy. Stanford, CA: Walter H. Shorenstein Asia-Pacific Research Center, 2013; Washington, D.C.: Brookings Institution (distributor). 191-218.
"The Abe Cabinet and Public Opinion - How Abe Won Re-Election by Narrowing Public Debate." In Japan Decides 2014: The Japanese General Election, eds. Robert J. Pekkanen, Steven R. Reed and Ethan Scheiner. New York: Palgrave Macmillan, 2016. 89-102.
"Public Opinion and the Abe Cabinet: Alternating Valence and Position Issues." In Japan Decides 2017: The Japanese General Election, eds. Robert J. Pekkanen, Steven R. Reed, Ethan Scheiner and Daniel M. Smith. Cham: Springer International Publishing, 2018. 127-147.
"Changes in Public Opinion Polling: How Newspaper Polls Gained Political Clout." Social Science Japan Journal, 2019.
"Sharing Social Science Data in Japan: JSPS's Plan for a Federated Data Catalog." In The Digital Transformation: Implications for the Social Sciences and the Humanities, eds. Harald Kümmerle and Franz Waldenberger. Tokyo: German Institute for Japanese Studies, 2020. 27-31.
"The Effect of Changing Political Contexts on Public Opinion in Japan, 1945–2020." In The Oxford Handbook of Japanese Politics eds. Robert J. Pekkanen and Saadia M. Pekkanen: Oxford University Press, 2021.
"The LDP under Abe" (with Steven R. Reed). In The Political Economy of the Abe Government and Abenomics Reforms, eds. Phillip Y. Lipscy and Takeo Hoshi. Cambridge: Cambridge University Press, 2021. 87-108.