EXPERTS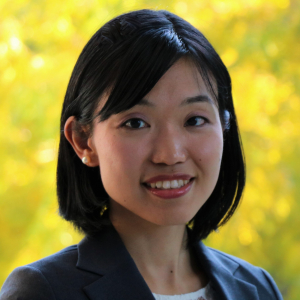 SENIOR FELLOW
Yoko Okuyama
Last updated : March 27, 2023
Assistant Professor, Department of Economics, Uppsala University
Areas of Expertise

Empirical political economy
labor economics
gender and economics
Bio
Yoko Okuyama is an assistant professor at the Economics Department of Uppsala University. Her current research focuses on the intersection of labor economics and political economics, particularly relating to gender and socio-political participation. She completed her BA and MA in economics at the University of Tokyo and her PhD in economics at Yale University.
Research Program
Evidence-Based Policy Research Leading to the Promotion of a Gender-Equal Society
Select Publications
"Essays on Women's Participation in Decision-Making" (2020) Yale University Ph.D. dissertation.
"Land and Real Estate Price Sensitivity to a Disaster: Evidence from the 2011 Thai Floods" with Yasuyuki Sawada, Hiroyuki Nakada, and Kunio Sekiguchi (2018), Economic Bulletin.
"The Long-Run Socio-Economic Consequences of a Large Disaster: The 1995 Earthquake in Kobe" with William duPont IV, Ilan Noy, and Yasuyuki Sawada (2015), PLoS ONE 10(10): e0138714