EXPERTS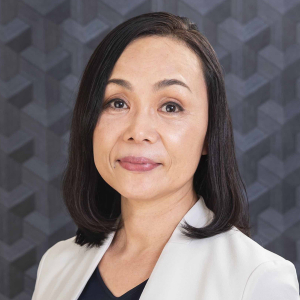 RESEARCH DIRECTOR
Yuko Kasuya
Last updated : March 27, 2023
Professor, Department of Political Science, Faculty of Law, Keio University
Areas of Expertise

Comparative politics
regime change
political institutions
Southeast Asian politics
Philippine politics
Bio
Yuko Kasuya is a professor in the Department of Political Science, Faculty of Law, Keio University. Her research interests include regime transition, political institutions, Southeast Asia (especially the Philippines), and East Asia (especially Japan). She is the author of Comparative Politics (Minerva Publishing, in Japanese, 2014) and Presidential Bandwagon: Parties and Party Systems in the Philippines (Anvil, 2008). Her articles can be found in journals such as Electoral Studies, The Pacific Affairs, and Party Politic, among others. She holds a PhD in international affairs from the University of California, San Diego, an MA in development studies from the Institute of Social Studies (Netherlands), and a BA in law from Keio University. She was vice president of the International Political Science Association from 2018 to 2021, and has been V-Dem East Asia Regional Center's founding director since 2019. Her current projects concern democratic backsliding in Asia.
Research Program
Evidence-Based Policy Research Leading to the Promotion of a Gender-Equal Society
Select Publications
"Malapportionment in Space and Time: Decompose This!" (with Yuta Kamahara and Junichiro Wada), Electoral Studies, 71:1-13, 2021.
"Duterte Presidency and the 2019 Midterm Election: An Anarchy of Parties?" (with Julio C. Teehankee), Philippine Political Studies Journal, 41-1&2: 106-126, 2020.
"The 2019 Midterm Elections in the Philippines: Populist Mobilization in the Age of Duterte" (with Julio C. Teehankee), Asian Journal of Comparative Politics, Vol5-1:69-81, 2019.
"Malapportionment and Democracy: A Curvilinear Relationship" (with Kian-Ming Ong and Kota Mori), Electoral Studies, 49:118-127, 2017.
Information Governance in Japan: Toward a New Comparative Paradigm, Palo Alto: Stanford Silicon Valley - New Japan Project, 2016 (co-edited with Kenji Kushida and Eiji Kawabata).
"Legislative Malapportionment in Asia: A Comparative Perspective" (with Yuta Kamahara), in Ronald Mendoza ed., Building Inclusive Democracy, Manila: De la Salle University Press, 2015, pp.275-281.
Presidents, Assemblies, and Policy Making in Asia, London: Palgrave-MacMillan, 2013.
Politics of Change in the Philippines (co-edited with Nathan Quimpo), Manila: Anvil Publishing, 2010.
Presidential Bandwagon: Parties and Party Systems in the Philippines, Tokyo: Keio University Press, 2008.