EXPERTS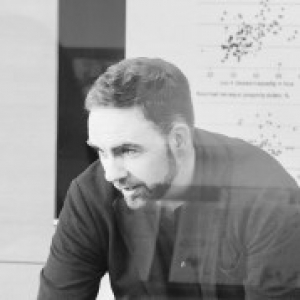 SENIOR FELLOW
Charles Crabtree
Last updated : October 03, 2023
Assistant Professor, Department of Government, Dartmouth College
Affiliate Faculty, Department of Sociology, Dartmouth College
Affiliate Faculty, Program in Quantitative Social Science
Faculty Associate, Consortium of Studies in Race, Migration, and Sexuality
Areas of Expertise

Discrimination
American and Japanese politics
Bio
Charles Crabtree's research focuses on the politics, sociology, and economics of discrimination. In the past, he has studied this normatively important topic primarily in American politics. He increasingly examines it in Japanese politics, an important but insufficiently examined context. Methodologically, he use experiments and automatic text analysis to better understand why people treat others differently because of their ethnicity, gender, national origin, race, or religion. For the 2021-2022 academic year, he'll be on leave from Dartmouth as a Visiting Assistant Professor at Stanford's Shorenstein Asia-Pacific Research Center. His work has been published or is forthcoming at over 25 journals, including the American Journal of Political Science, the British Journal of Political Science [2x], the Journal of Politics [2x], Nature Human Behavior, and Political Analysis. He also regularly write on issues related to Japan for The Hill.
Research Program
Strategies for Technological Innovation and Economic Revitalization in the New Era of Global Competition
Select Publications
Charles Crabtree, John B. Holbein, and Quin Monson. 2021. "Patient Traits Shape Healthcare Providers' Choices on How to Best Allocate Life-Saving Care." Nature Human Behavior.
Steven Pfaff, Charles Crabtree, Holger L. Kern, and John B. Holbein. 2021. "Does Religious Bias Shape Access to Public Services? A Large-Scale Audit Experiment among Street-Level Bureaucrats." Public Administration Review.
Kristine Eck, Sophia Hatz, Charles Crabtree, Atsushi Tago. 2021. "Evade and Deceive? Citizen Responses to Surveillance." Journal of Politics.
Charles Crabtree, Matt Golder, Thomas Gschwend, and Indridi Indridason. 2019. "It's Not Only What You Say, It's Also How You Say It: The Strategic Use of Campaign Sentiment." Forthcoming at the Journal of Politics.
Pete Hatemi, Charles Crabtree, and Kevin Smith. 2019 "The Determinants of Political Ideology." American Journal of Political Science, 63 (4): 788-806.